7 Signs You Have Mild PTSD Rather Than Anxiety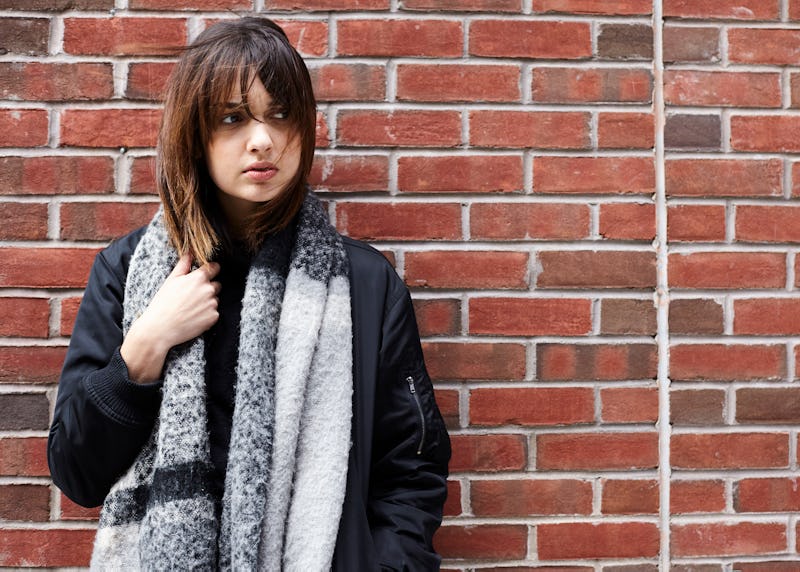 Hannah Burton/Bustle
It's easy to write-off excessive worries and racing thoughts as symptoms of anxiety. But if you know you're dealing with anxiety, it's important to be aware of where certain fears are really coming from. Although anxiety is different from post traumatic stress disorder (PTSD), the two mental health conditions can show up in similar ways. So how can you tell the difference between signs of post traumatic stress disorder and anxiety?
"The main similarity between PTSD and anxiety is that the body's alarm system is somewhat broken," Julia Lawrence, LMSW, psychotherapist at A Good Place Therapy, tells Bustle. "Yet with PTSD, the fear is often specific to a reoccurrence of an event."
For instance, if you find yourself playing an event over and over again in your head, that's a pretty good indicator that you may have PTSD and not just anxiety. "The visceral 're-experiencing' makes PTSD unique and hard to cope with," she says. "But with the right therapist, it's definitely possibly to re-program that broken alarm system."
In order to call what you're experiencing PTSD — whether it's minor or otherwise — there needs to be that element of trauma. As Carole Lieberman M.D., psychotherapist and author, tells Bustle, "PTSD is categorized as an anxiety disorder, but it has many other symptoms besides simple anxiety."
So here are signs you may have minor PTSD, even if you think it's just anxiety, according to experts.