7 Signs You Have Too Much Inflammation During Your Period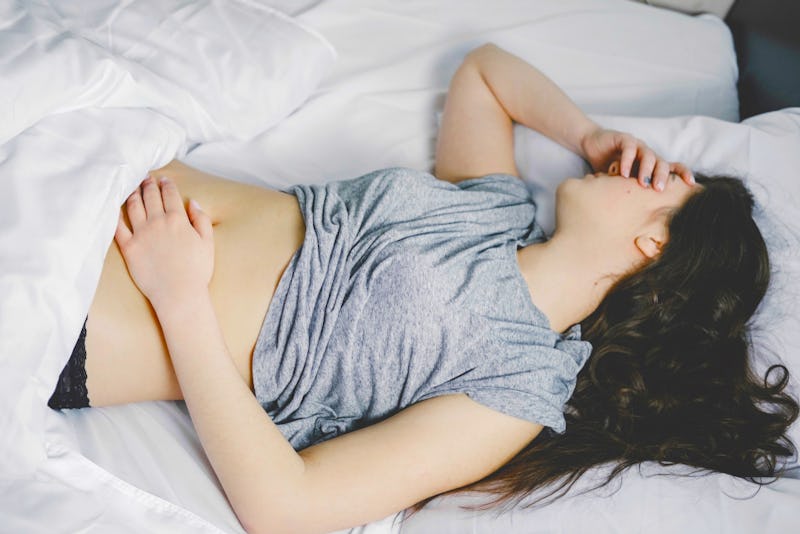 Denis Val/Shutterstock
Menstrual symptoms are already painful enough as they are, but when your body is inflamed, everything can feel much worse. It can be hard to pinpoint the source of your period woes, but sometimes the root of these issues is excess inflammation. There are a number of signs that indicate you have too much inflammation during your period, and recognizing these symptoms can help you make the right choices to help make your period a bit more comfortable.
"Inflammation can make menstrual cycle symptoms seem much more significant and more severe," gynecologist Jessica Vaught, MD of the Winnie Palmer Hospital for Women & Babies, tells Bustle. "If PMS becomes severe, it can have many effects on a women's life. Pain can impact her ability to work, ability to take care of her family responsibilities, and ability to take care of herself."
Inflammation can occur for a number of reasons, including diet, lack of sleep, stress, etc., so managing your habits may be able to help bring down inflammation and alleviate some of your unwanted symptoms. Engaging in stress-reducing habits and managing your blood sugar are just two ways you can help combat inflammation, and make your period — and the time before your period — less painful and distressing. Here are seven signs you might have too much inflammation during your period, according to experts.