7 Signs Your Dependence On Your Partner Is Slowly Pushing Them Away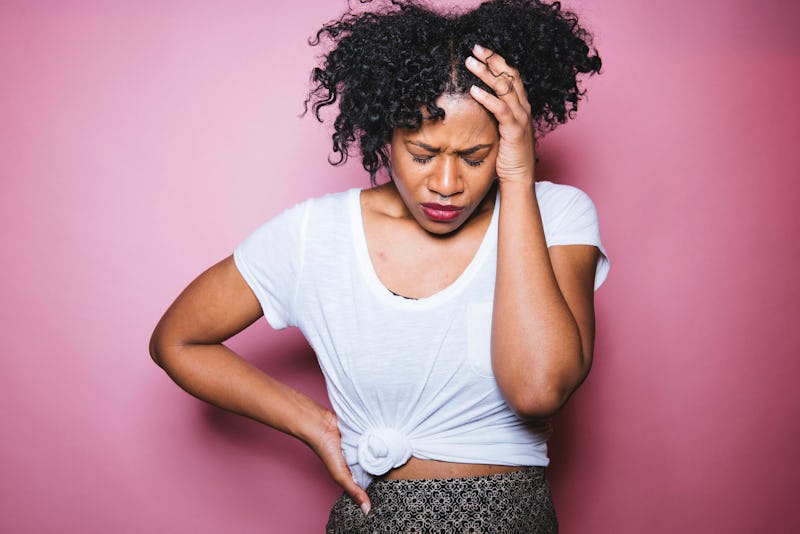 BDG Media, Inc.
Codependence in a relationship can be incredibly destructive — partly because you might not even realize it's happening. Often, it just sneaks up on you. Plus, codependence in a relationship might not always mean what you think it means. It's not always about being on top of each other constantly, though that can certainly be a sign of it. It's more about your need and priorities. Codependence is about being so reliant on your partner or on your relationship that you'll put it before everything else.
"Codependency has become a buzzword, and people sometimes misunderstand what it means to be codependent. It is important to remember that in a healthy relationship, it is absolutely OK to depend on your partner," Holly Daniels, PhD, LMFT, clinical systems director at Sober College, tells Bustle. "Humans are biologically wired to be in relationships, and relationships work best when two people are able to trust one another, lean on one another, and comfort one another. In a healthy relationship, there is a balance between each partner's ability to be independent and their ability to enjoy mutual support with the other partner. In some relationships, however, one or both partners value the relationship much more than they value their own health and well-being. This is called codependence."
And if you're codependent on your partner, you might not realize it — you might feel like you just have their best interest at heart or that you really care about the relationship. But the truth is, you might be driving your partner away by putting too much pressure on the relationship. Here are the subtle signs that your codependence is affecting the relationship, because it's not always obvious.