Experts Reveal The 7 Signs An Immature Partner Is Ready To Grow Up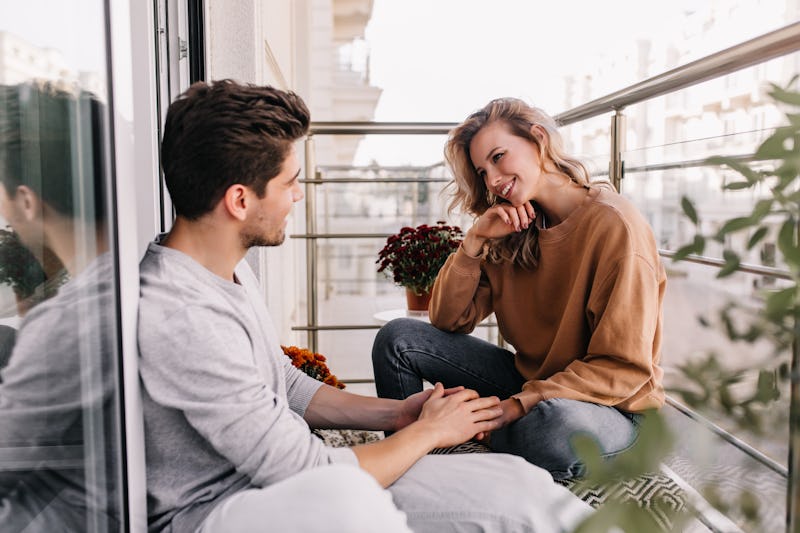 Shutterstock
More often than not, being with someone who's emotionally immature will only lead to stress and frustration. This is especially true if you're ready for a serious commitment and they're not close to giving it to you. But according to experts, your situation may not be completely hopeless. People do change. If you pay close attention to the signs, you may find that your immature partner is ready to grow up.
In the early stages of a relationship, it's easy to brush off the red flags and ignore any signs that your partner is immature. But at some point after the honeymoon period has ended, realization is going to hit. While the fun doesn't have to stop, you'll need more than just that to make your relationship work.
When you're with someone who's immature, David Bennett, certified counselor and relationship expert, tells Bustle that it can impact your life and relationship in many different ways. For instance, you may find yourself being embarrassed by their behavior or having to find excuses for them. While you'd rather talk out your issues in a clear and honest way, your partner may take to social media and make passive-aggressive posts. This can make your relationship feel like it's more trouble than it's worth.
But some people eventually grow up — they may just need a little time to get it together. "While they may not become super mature immediately, if you see progress that is a good indicator," Bennett says. So here are some signs your immature partner is ready to grow up, according to experts.