7 Signs You're Looking For Hidden Meanings In What Your Partner Says That Aren't There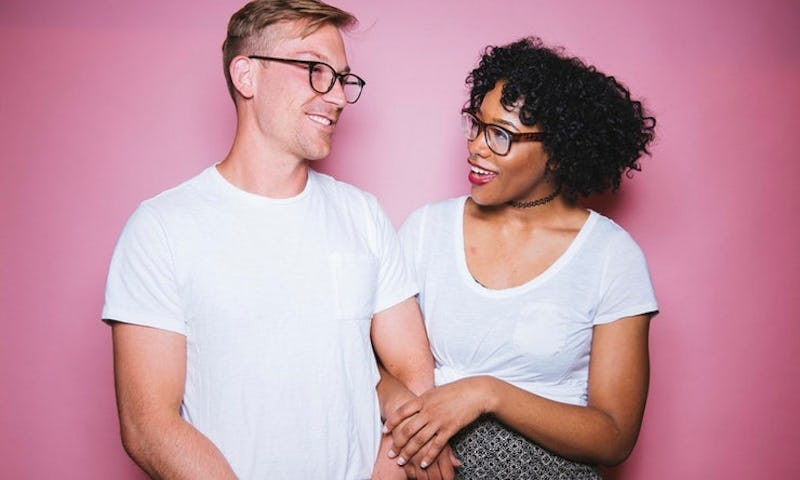 BDG Media, Inc.
Communication in a relationship is key — it's what makes the rest of the relationship operate more smoothly. But sometimes, even when we think we're communicating, we're actually putting words in our partner's mouth. We may look for hidden meanings, hear what we want to hear, and then just assume that it's what our partner meant.
"Assumptions and mind reading usually lead to misunderstandings and hurt feelings," Sameera Sullivan, psychologist and founder of Lasting Connections, tells Bustle.
Looking for hidden meanings can manifest in a couple of ways. It could be that you're looking for something deeper that would have a positive impact on your relationship, like assuming they're trying to get more serious with you when that's not quite what they're saying.
But if you're nervous that the relationship isn't working or if you're prone to self-sabotage, you might read negative meanings into things your partner says — even when it's not warranted. If you have negative thoughts like this, they can often become intrusive and start to affect the relationship.
One of the best ways to deal with reading into things is to never assume you know what your partner's saying and practice active listening to make sure you have it right. So, how do you know if you're reading into things too much? Here are the signs, according to experts.