7 Struggles Every Slow Reader Knows To Be True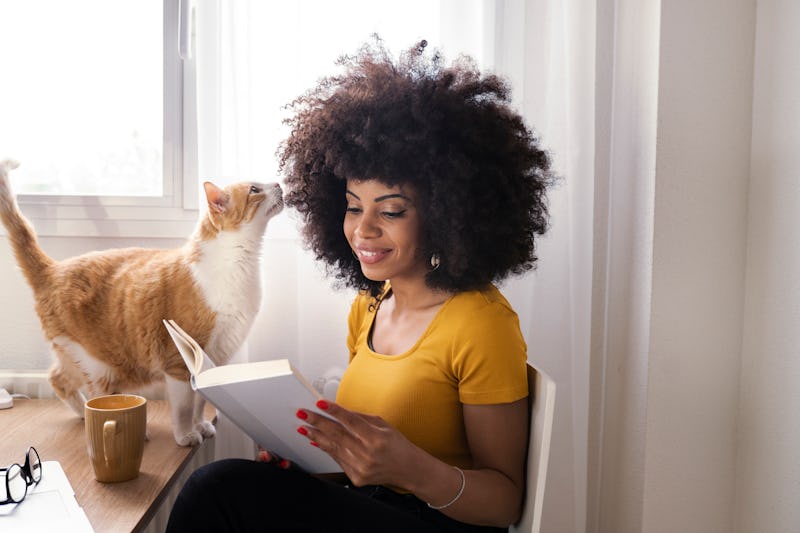 Westend61/Westend61/Getty Images
The thing about being a slow reader is that we almost always feel slower than everyone else. Humans — for the better — can't process time for other people. What feels like forever to us might feel like a short time to someone else, and vice versa. It's easy to get caught in self-doubt and anxiety, seeing everyone around us finishing and talking about books, while we're still stuck on the same one, but it's all relative.
I like to stop and ask myself, "Is there some universal amount of time that's appropriate for reading a book?" People read books for so many different reasons that it's impossible to decide how quickly one should read. Some people read for artistic inspiration, others read for escape, while others read to learn about something new. Each of these three reasons, among a list of many, may explain why someone reads as fast or slow as they do. For example, someone who is reading for simple entertainment, or to pass the time, is likely to read much faster than someone who is hoping to analyze the text and pull some sort of moral or intellectual gem from it.
What I'm trying to say, ultimately, is that you shouldn't feel bad for whatever speed you read at. I try to affirm this thought within myself all the time, being that I often feel embarrassed being a slow reader working for Bustle Books. It's a process, but, again, I have to remember that there is no correct speed to read. However, all of this being said, there are still struggles with being a slow reader because we live in a fast-paced world within which faster is almost always better. Below are seven struggles that "slow" readers understand all too well.