7 Subtle Signs Your Happiness Is Too Reliant On Your Partner, Even Though You Think You're Independent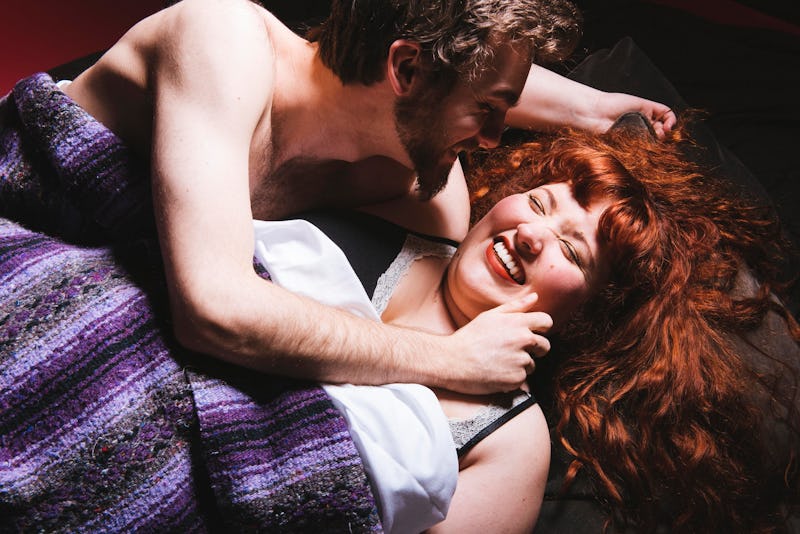 BDG Media, Inc.
When you're in a relationship, it's totally normal and healthy for your partner to be a major source of joy and happiness in your life — but things cross the line into unhealthy territory if you depend on your partner for happiness. It might sound romantic in theory — 'I love my partner so much that *only* they make me happy!' — but relying on your partner to feel happy and fulfilled is extremely detrimental, both to your relationship and to you as an individual.
"No one person can provide all the things you need for happiness," Patty Newbold, author of award-winning marriage blog Assume Love, tells Bustle. "You know this. Your partner knows or senses this, too. When your happiness is tanking because you're depending on just one person, that's frightening and discouraging for them. They cannot make you happy, but they begin to fear you'll abandon them if they don't, and that fear stifles their ability to add much at all to your happiness."
Even if you consider yourself an independent person as an individual, that doesn't necessarily mean you're immune from exhibiting codependent behaviors within the context of a relationship. But if you want to build a healthy, stable relationship, it's so crucial to make sure that you and your partner both maintain some degree of independence — which includes having sources of happiness outside the relationship.
"It's incredibly important for both partners to maintain a sense of independence outside of their relationship," Jalesa Tucker, a content coordinator at One Love, a foundation dedicated to teaching young people about healthy and unhealthy relationships, tells Bustle. "By engaging in activities independent of each other, couples are better able to maintain their sense of self and bring diverse experiences to their relationship."
If you're unaware of what codependent behavior looks like in a relationship, it can be tricky to recognize it, especially if you're the one who's guilty of it. Here are seven subtle signs that your happiness is too reliant on your partner — and don't worry: it's totally possible to regain a sense of independence in your relationship.