You've Definitely Never Heard Of These 7 Things About Elena Kagan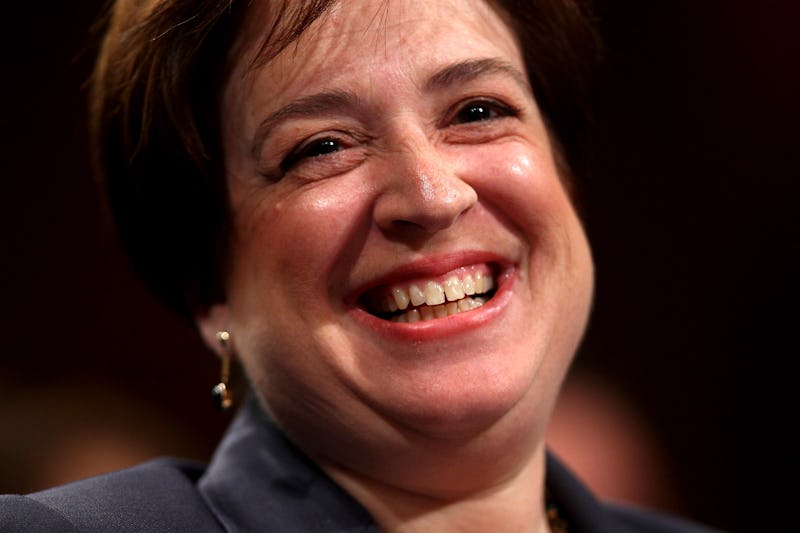 Chip Somodevilla/Getty Images News/Getty Images
Saturday is Supreme Court Justice Elena Kagan's 58h birthday. Kagan was the last of President Obama's Supreme Court nominees to be confirmed — or even given a hearing — by the Senate, and has emerged as a crucial liberal vote on the closely-divided court. But there are many things about Kagan you may not have known.
A graduate of Princeton, Oxford and Harvard, Kagan clerked at the U.S. Court of Appeals for the District of Columbia Circuit and taught at the University of Chicago Law School before working at various capacities in the Clinton White House. Clinton later nominated her to serve on the D.C. circuit court of appeals, but the Senate never took up her nomination, and she eventually returned to academia.
As a Supreme Court Justice, Kagan has cast several tie-breaking votes on historic cases. In the 2011 case National Federation of Independent Business v. Sebelius, Kagan voted with the majority to uphold Obamacare's individual mandate, effectively saving the law from collapse. Three years later, she joined the majority decision in Obergefell v Hodges, which legalized same-sex marriage nationwide. Both cases were decided on a 5-4 vote, the narrowest of possible margins on the court.
But historic decisions aside, there's a lot more about Kagan you might not know.