7 Things No One Tells You About Living Alone For The First Time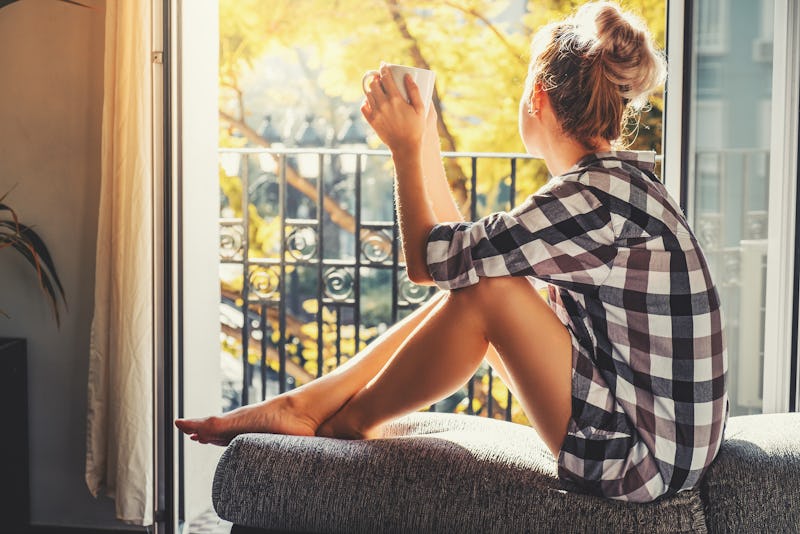 determined/Fotolia
Living by yourself for the first time is a milestone for many of us. And even though it's often an exciting time that can feel really ~adult~, living alone for the first time can also be challenging life change.
"If you're living alone for the first time, whether you're moving out of mom and dad's, saying no more to housemates, or getting out of a relationship and having a bed to yourself after all these years, you have to know yourself and see it as a choice, despite the ups and downs," Joanna Townsend, a life coach and a Washington D.C.-based psychotherapist for Blush Online Life Coaching, tells Bustle.
Living alone comes with a lot of responsibility, a lot of choices, and a lot of, well, alone time. But for some people it's not only worth it — it's the dream. While some people love the idea of living with friends or a partner, others can't imagine anything better than being able to walk around naked or take a bath surrounded by a whole lot of quiet.
To get the most out of living alone for the first time, it helps to be aware of all of the hidden challenges — and hidden benefits — that can come with renting or buying your own place. Here are the things that no one tells you about living alone for the first time, according to experts, because you're going to have to start making some big decisions.