7 Science-Backed Ways To Make A Bruise Heal Faster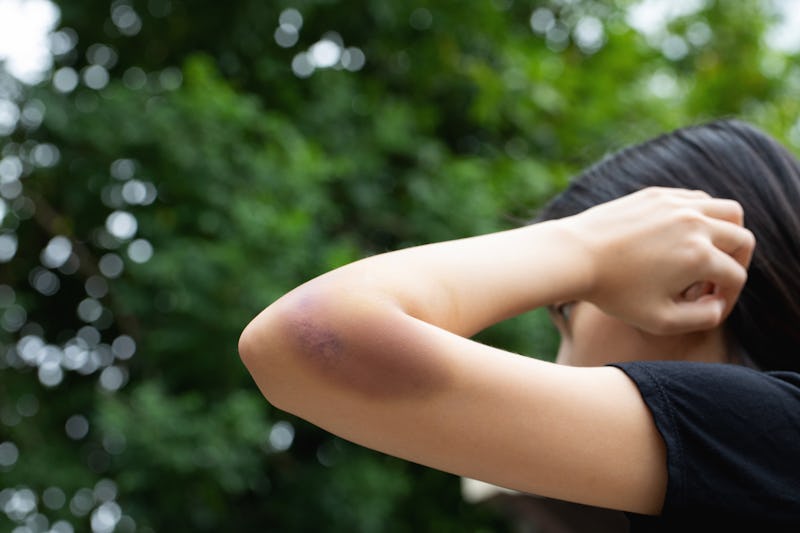 Teerachai/Fotolia
I've lost track of the number of times a friend has mentioned waking up with a mysterious bruise on her body. From a mystery discoloration on the leg after a fun night out, to a spot on the arm caused by accidentally hitting the doorframe (again!), we're all familiar with those pesky black and blue (or yellow, green, and purple) marks.
Men and women's different fat and skin compositions mean that women are generally more susceptible to bruises than men, often on their arms and legs. Most bruises occur after small blood vessels, or capillaries, close to the skin's surface break from trauma, with blood leaking out of the vessels as a result. Men's blood vessels tend to be protected by a thicker layer of collagen than women, meaning they're less likely to get damaged and break in the first place.
Bruises do usually go away with time, and covering up a bruise with makeup is definitely an option, but for times when you're feeling especially impatient with the healing process, there are some ways to potentially speed up healing and help minimize the appearance of a bruise. Ahead, find seven methods that may help make a bruise heal faster, or decrease your chance of getting one in the first place.