7 Things That Can Steer Your Relationship Away From Divorce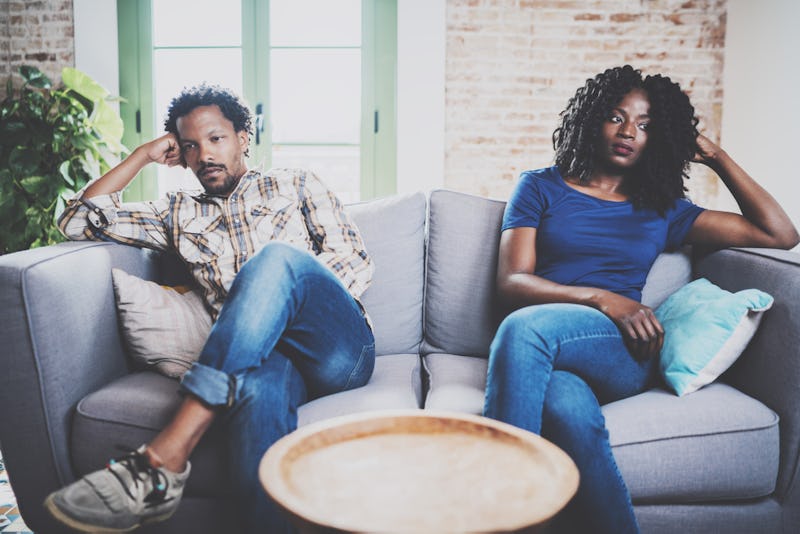 SFIO CRACHO/Shutterstock
Making the decision the get a divorce isn't ever easy. A divorce will affect many aspects of your life from your finances to your living situation to your social circle. But what do you do if your partner has brought it up but you don't want one? According to experts, there are some things you can do to steer your relationship away from divorce.
"Many people divorce for the wrong reasons, and some even have a fantasy version of what their divorce will be," certified divorce coach, Catharine Blake, LICSW, tells Bustle. "I have to talk people down to have a more realistic version of what it will be."
If you're lucky, divorce will be quick, easy, and painless. But for many, it can be a long, energy-draining process. It's also very expensive. According to Blake, money is arguably the number one reason why couples decide to rethink getting a divorce. "When couples realize the financial consequences of turning one home into two, they often realize that it is not a wise financial decision, particularly if they own property or businesses together," she says.
Money may be a major thing that can prevent someone from going through with a divorce, but it's not the only thing. So here are some other things that can make a couple rethink divorce, according to experts.