7 Things To Know About Comme des Garçons Before The Met Gala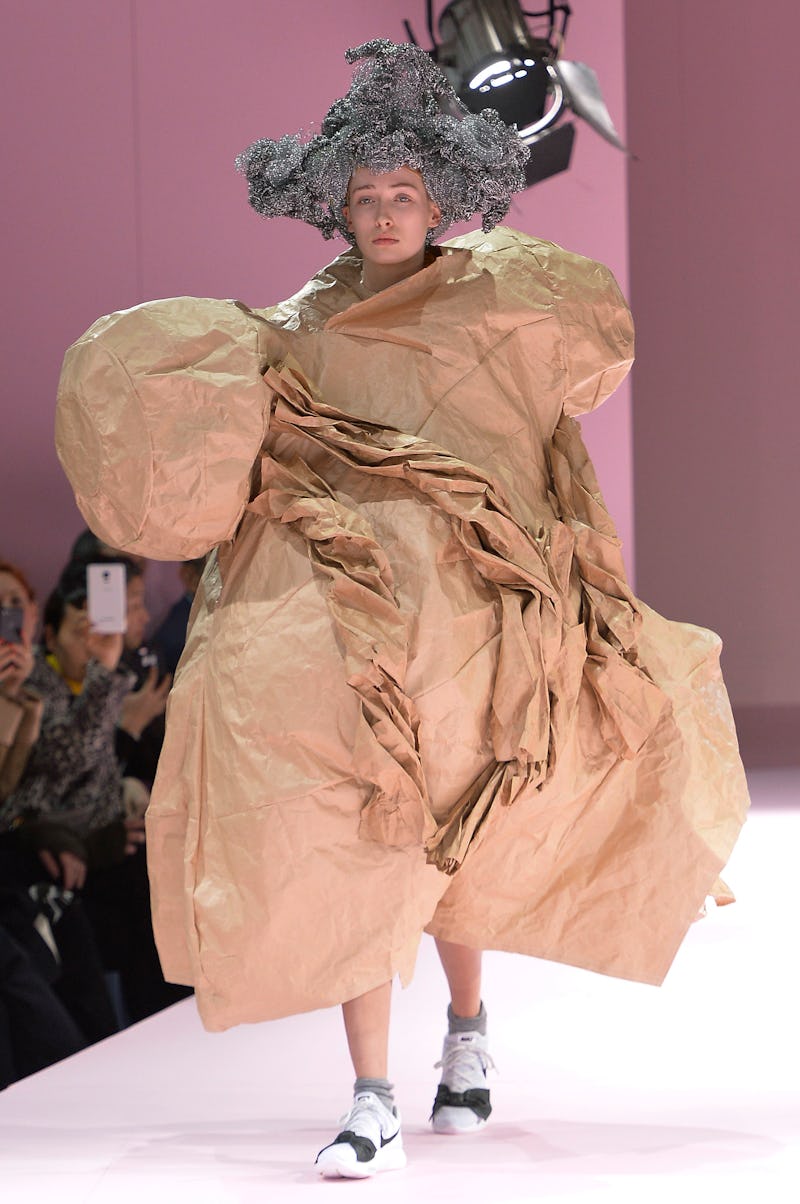 Catwalking/Catwalking/Getty Images
On May 1, the Costume Institute at the Metropolitan Museum of Art will host the 2017 Met Gala, the Institute's annual fundraising event. Both the gala and the exhibition will honor Comme des Garçons and its founder, Rei Kawakubo, her avant-garde designs, and career-long commitment to pushing the envelope.
Even if you're not into fashion, learning everything there is to know about Comme des Garçons is a worthwhile endeavor. It's one of the most unique lines in the game, existing somewhere between fine art and clothing. Simply put, you don't just look at Comme des Garçons clothing — you experience it.
If the invitees to the 2017 Met Gala truly do pay homage to Comme, watching the red carpet will be entertaining in and of itself. Part of the reason why the designer is being honored is because of her imaginative, completely out-of-the-box approach when it comes to her collections. She doesn't merely clash prints or comes up with alternative silhouettes — rather, she completely restructures the way we interpret clothes. She calls them "objects for the body," and if you've ever seen photos of her lines you'll understand why. Quite a few of them aren't exactly wearable, but that's what makes them so amazing. Ahead are seven things you need to know about Comme des Garçons before the Met Gala — brace yourself!