Experts Tell Us How To Deal With A Broken Heart On Valentine's Day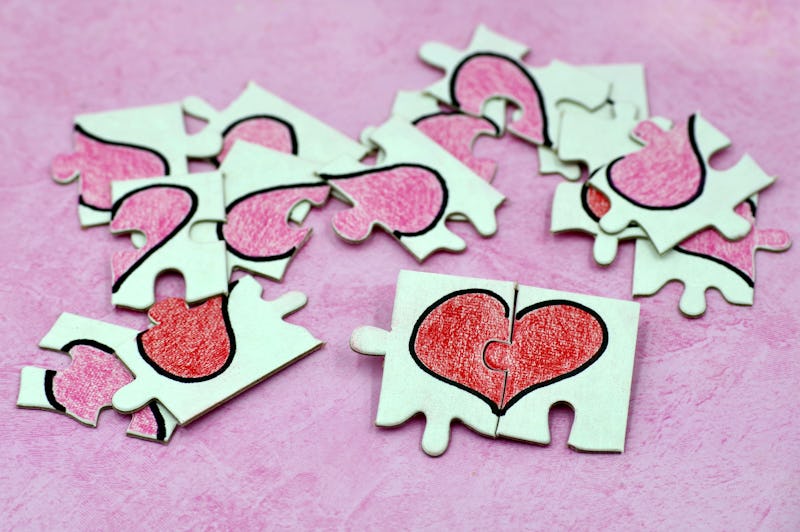 Adrienne Bresnahan/Moment/Getty Images
For a day that's meant to celebrate love, Valentine's Day can easily put you in a less than celebratory mood when you're dealing with a broken heart. Even if you've made progress in healing from a breakup, when Feb. 14 rolls around, it can make you want to lock yourself in your room, put on some sad music, and cry. But dealing with heartbreak on Valentine's Day doesn't have to be emotionally draining.
"Valentine's Day can be an incredibly hard day for many people, especially those that are in the middle of overcoming heartbreak or feeling unlucky in love," Jessica Small, a licensed marriage and family therapist with Growing Self Counseling and Coaching, tells Bustle. "There are so many ways to cope, and it all starts with making a plan."
If you're feeling anxious or sad about Valentine's Day approaching, come up with a game plan now for how you're going to spend the day. "One of the things I've seen to be consistently true in my time as a therapist is that when people have a plan, things tend to go better (with space for flexibility, of course)," Small says. Having a plan, whether you choose to go to dinner and a movie with friends or take a solo trip to Europe, leaves you with less room for overthinking so you can be present and actually enjoy the day.
Mourning the end of a relationship can be tough, especially on a holiday that celebrates love. So, it's important to find healthy ways to deal with your feelings. Here are some tips for dealing with heartache on Valentine's Day, according to experts.