7 Travel Products I Tried & Now Can't Travel Without — Like A Shirt That Barely Needs Washing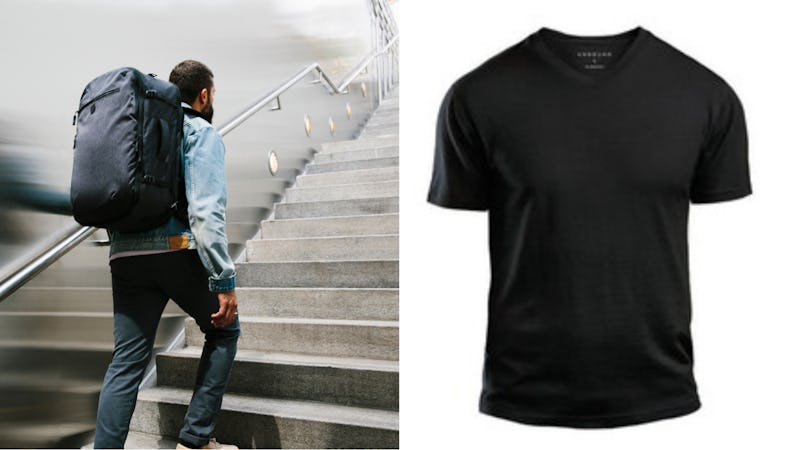 Courtesy of Tortuga Backpacks and Unbound Merino
When you're traveling, you probably have certain go-to clothes and items you bring along, yet you may also switch them up sometimes and test out new travel products. As someone who mainly lives abroad and works remotely, switching countries every month or few, travel accessories are always at the forefront of my mind. After all, do I really want to lug something around town — not to mention through train stations and foreign cities — if I'm not using it much? Personally, I've found that traveling light is the way to go. That said, lately I've been testing out some travel products to see how they do in action — on the road — and if they'll become a routine part of the travel items I bring along.
"Being mobile is the priority, and at the end of a long day, a light pack is the best thing to have," Glenn Murray-Prior, founder of ACTION CULTURE, an adventure travel agency, tells Bustle. He says to lay everything out and be judicious when deciding what you'll take with you. For instance, regarding the tech gadgets you're going to bring, only keep one type of cable needed for any of them. "Also consider which gadgets can charge the others, and you'll need less power adapters then, too," he says. "The key is only packing what you absolutely need or that will make you happy."
No matter what kind of traveler you are, sometimes you'll want to switch up what you bring with you. Below are some products I've tried out recently and have since added to my travels.