7 Unexpected Habits Of Some Men When They're Upset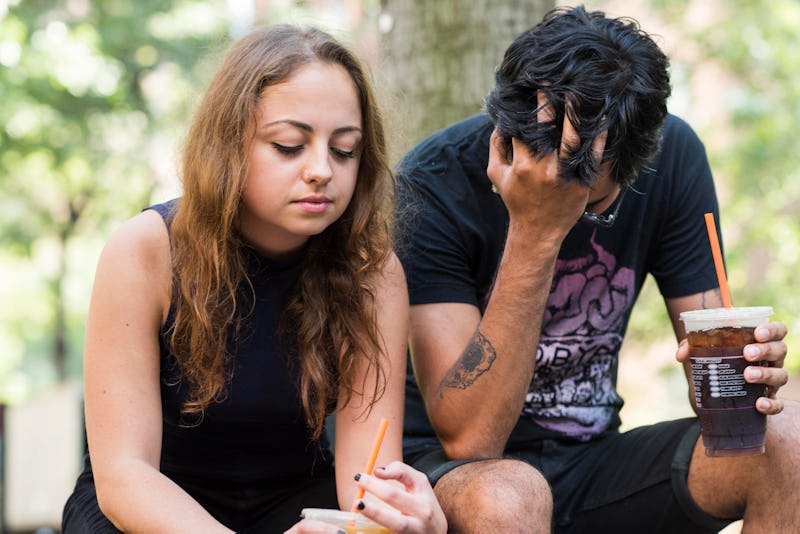 BDG Media, Inc.
Everyone deals with being upset in different ways — some people may like to express their feelings, while others prefer to deal with things internally. When it comes to men and emotions, the pervading stereotype seems to be that expressing feelings isn't "masculine," which, according to several therapists, psychologists, and relationship coaches, may contribute to a few of the habits some identifying males have when upset. But, there are always nuances, and at first glance, different ways of coping with emotions may seem unrelated to someone's feelings. Upon closer you look, though, you might find that these reactions are a reflection of the hurt or frustration they are feeling inside.
"Generally, our society does not encourage men to express their feelings," therapist Judi Cinéas, LCSW, PhD tells Bustle. "Many men have been raised in that tough, handle-it-internally style and were consequently never taught to express themselves. In many cases, self-expression is discouraged through many channels."
That being said, the way we express ourselves when upset is not gender-specific — not all men act the same, and not all women act the same either. But according to experts, there are certain habits many people have in common due to socialization, and by knowing what they are can help you better understand how someone processes emotions and how you can be there to support them.