7 Unexpected Signs Of IBS All Women Should Look Out For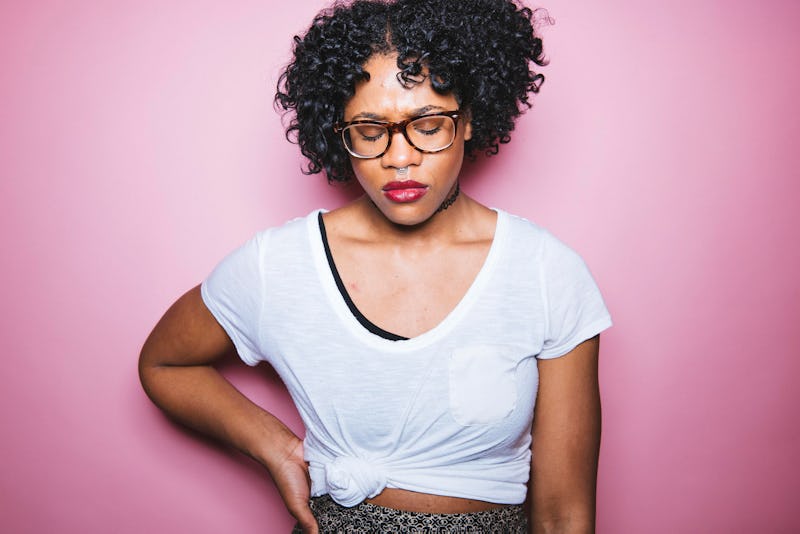 BDG Media, Inc.
Most of us have heard the phrase "IBS" before, but many people don't know exactly what it means. Because the term is so vague, many people don't even realize they have the condition, but it's important to be aware of some of the more unexpected signs of Irritable Bowel Syndrome (IBS), especially if you have stomach issues and are not sure why. IBS is a chronic and common condition of the gastrointestinal tract, and it typically involves abdominal pain and abnormal bowel habits. But symptoms can vary greatly in people and may even go unrecognized.
"Many people who suffer from symptoms may simply assume they have a sensitive stomach without realizing they might have IBS," Dr. Andrea Sunae Shin, gastroenterologist at IU Health, tells Bustle. "IBS symptoms can be a difficult or uncomfortable topic for individuals to discuss with their physicians or healthcare providers, thus many may not realize they have IBS or symptoms of IBS."
Although it is not a life-threatening condition, IBS can have a significant impact on an individual's quality of life, making it important to spot. Typically, symptoms include pain with bowel movements, diarrhea, and constipation. But some symptoms are less obvious. Here are seven unexpected signs of IBS all women should look out for, according to experts.