7 Unexpected Things to Never Do When Your Relationship Gets Rough If You Want To Stay Together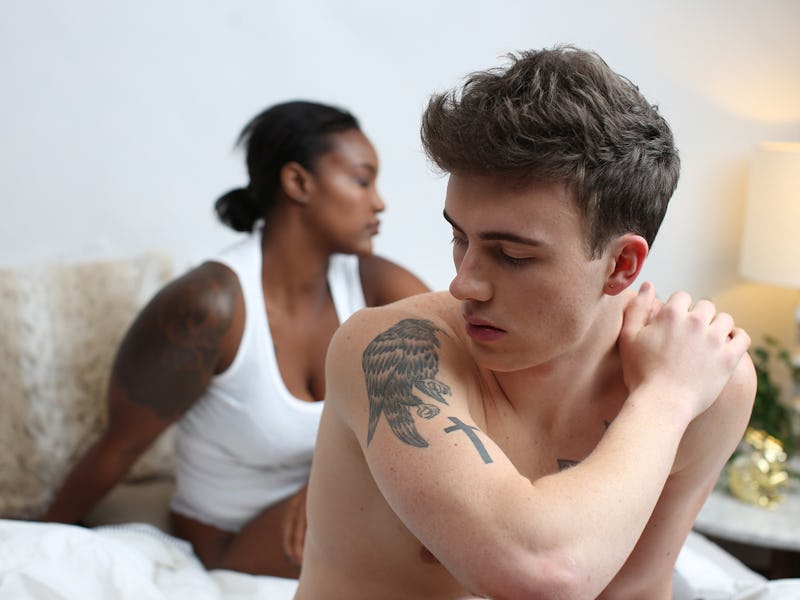 Ashley Batz/Bustle
After the honeymoon phase of a relationship ends and you begin to hit a rough patch, it might become difficult handling all the issues that come up in your relationship. Whether you've only started dating your partner or you have been together for years, you'll want to steer clear of common causes of breakups in relationships when things get a bit tough. Every couple has different ways of figuring their issues out, but some things you'll just want to avoid — or your relationship will likely suffer.
"In loving relationships, disagreements get worked out as they occur or shortly after," psychologist and relationship coach Dr. Sue Mandel tells Bustle. "When you stay angry, silently fume, or pretend that everything is fine when it's not, authentic communication can't exist. In maintaining emotional distance for the sake of self-protection, you lose the opportunity to repair hurt feelings and restore a safe and intimate connection."
Some habits to avoid are obvious — don't call your partner names, and refrain from violence, threatening them — but others can seem harmless, but may end up causing a greater rift between you and your significant other. Here are seven unexpected things experts say you should never do when your relationship gets rough if you want to stay together.