7 Unexpected Things Your Body Odor Is Trying To Tell You, According To Chinese Medicine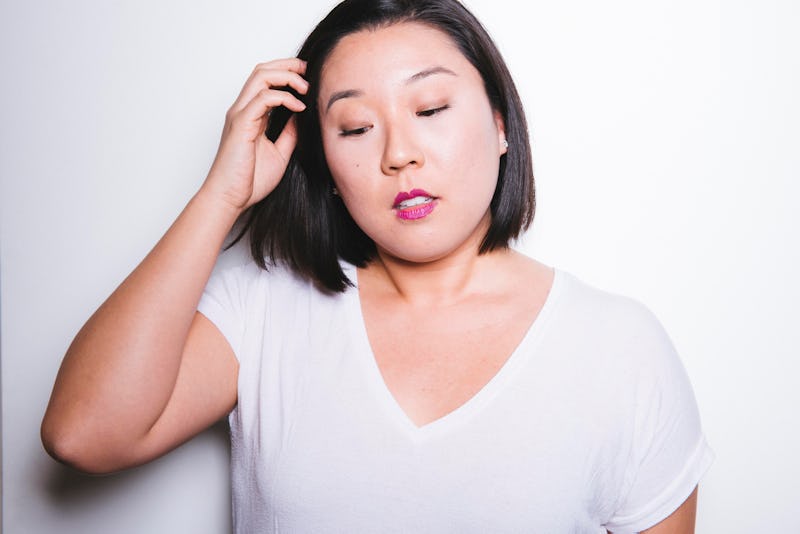 BDG Media, Inc.
We've all gone through moments where our scent suddenly becomes strong and apparent, and we aren't exactly sure why. It's confusing when these scents seem to come out of no where, but ancient medicine can help us decipher what these smells mean. There are certain changes in body odor that can tell you a lot about your health, according to Chinese Medicine. Your scent can oftentimes be connected to your health, and looking at some ideas behind eastern medicine can help pinpoint exactly what's going on with you and your odors.
For those who are unfamiliar, Traditional Chinese Medicine focuses on mind-body healing, and is based on the principles of yin and yang, opposite elements that must exist in balance for a healthy qi, or life energy. Practitioners of Chinese Medicine can assess health issues by looking for disturbances in this balance, which can cause changes in body odor.
"In Chinese Medicine, we learn to begin the diagnosing process from the moment the patients walks through the door," Mona Dan, LAc., MTOM, herbalist, acupuncturist and founder of Vie Healing, tells Bustle. "We pay close attention to the type of smell that radiates from the patient, if there is one present. The scent of the patients can tell us information about whats going on internally and how their organs are processing."
Because health is holistic, it can be useful to look at body odor and what it can potentially mean. Of course, if you are experiencing severe and unexplained body odor, you should always see a medical professional. But if you're experiencing some minor scent changes and want to know what they mean, pay attention to these seven unexpected things your body odor is trying to tell you, according to Chinese Medicine.