7 Vital Things Women Could Lose If The GOP Gets Its Way On Medicaid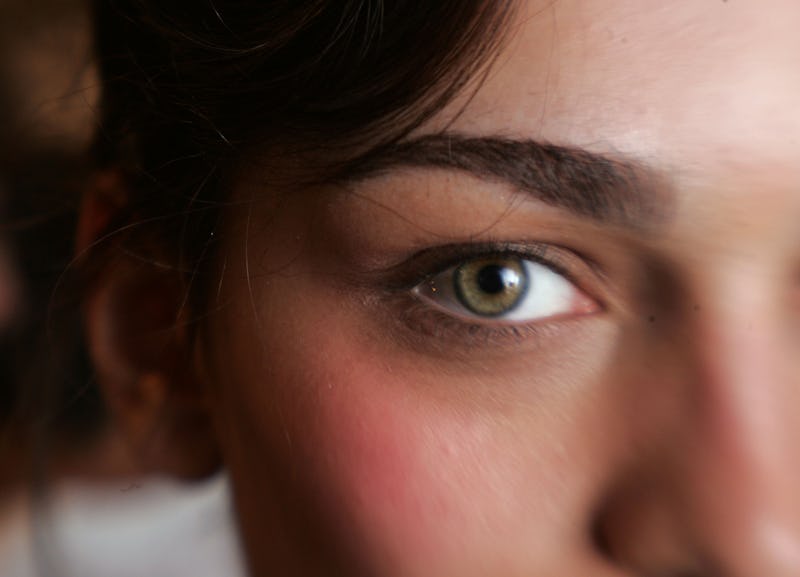 Mark Mainz/Getty Images Entertainment/Getty Images
In May, President Trump first released his 2018 budget proposal, and with it, plans to cut Medicaid funding by $800 billion over the span of a decade. While Medicaid assistance applies to people across all gender demographics, women will lose a lot from Medicaid cuts, in particular.
If Trump's proposal is enacted, federal Medicaid funding would drop 15 percent annually, which would affect large portions of the population. And it's not just the president; it appears to be a party-wide push to strip government funding from Medicaid. Among the most controversial elements of the latest iteration of the Republican health care bill was that it would drastically slash funding for the program that millions of Americans rely on for health care.
According to a 2017 report from The Kaiser Foundation, 74 million adults receive Medicaid benefits, which makes it the largest source of health insurance in America. Of that huge number of recipients, adult women (19 and older) make up over 66 percent of Medicaid recipients, and 39 percent of low-income women between the ages of 19-49 are enrolled through Medicaid, The Kaiser Family Foundation reports.
A 2014 report from the National Women's Law Center revealed that 14.7 percent of women lived in poverty in the U.S., compared to 10.9 percent of men. Over the years, studies have shown that statistically, women are poorer than men in every state. That being said, it makes sense that women make up a disproportionate amount of Medicaid recipients, and therefore, are at risk of losing more if Trump cuts federal Medicaid funding.
In order to sum it up, there are seven crucial health care services that women risk losing if Medicaid funding is taken away.
1. Birth Coverage
According to The Kaiser Family Foundation, Medicaid covers roughly 50 percent of births in the U.S., when averaged. The percent varies by state, with funds covering as much as 72 percent of New Mexico births in 2015, and a low of 27 percent in New Hampshire.
Needless to say, if federal Medicaid funding is slashed, this will add a huge burden to pregnant low-income women who can't afford the costs of the birthing process out of pocket.
2. Benefits For Disabled Women
People with disabilities will lose a big time if Trump cuts Medicaid. A report from The Kaiser Family Foundation revealed that in 2014, 14 percent of disabled adults between the ages of 19-65 were covered by Medicaid.
A study from 2013 showed that as many as 50 percent of women with disabilities are covered by Medicaid. Since many of the disability services covered by Medicaid are lifelong necessities, the repercussions of cutting funding could be fatal for many women.
3. Contraceptive & Family Planning
In 2015 alone, Medicaid covered 75 percent of all public funds spent on family planning and accessible birth control. This is largely because in recent years states were required to provide Medicaid-covered contraceptives in order to receive federal funds. While individual states determine the service, for the most part, this has translated to Medicaid covering Planned Parenthood costs (but not abortions). The cuts would place a huge strain on Planned Parenthood, which millions of women rely on for birth control.
4. Elderly Women Will Be At Risk
Federal law mandates that state Medicaid funding must cover nursing and home care for elderly patients. And currently, as much as 42 percent of Medicaid funding is used to support elderly patients through care giving and nursing home costs.
A 2013 report from The Kaiser Family Foundation found that 56 percent of older Medicaid recipients were women, and over two thirds of patients over 85 were women. If states lose funding, it would inevitably affect coverage for older women, and put them at risk of losing health care, and even housing.
5. Access To Cancer Screenings & STI Testing
Since Trump's budget plan would block Planned Parenthood from accepting Medicaid reimbursements, this means that on top of limited contraceptive access, millions of women would lose access to STI testing, HPV Vaccines and cancer screenings.
6. Children's Health Care
As many as 30 million children rely on Medicaid coverage in the U.S. Invariably, federal budget cuts would affect coverage for children, and since women carry the larger weigh of parenthood, since 84 percent of single parent families belong to single mothers, this would place yet another burden on women.
7. Access To Mental Health Services
Currently, Medicaid is the largest source of mental health coverage in the U.S., and covered roughly 12 million emergency hospital visits linked to mental health or addiction issues. Coverage from Medicaid funding includes everything from rehab treatment to prescription drugs. While slashes to mental health support would be devastating for all genders, studies show that women experience depression at nearly twice the rate of men. So, this is another area in which women could be potentially overburdened.
Whether you personally benefit from Medicaid coverage or not, statistically, you know or love a woman who needs this funding. The GOP's effort to take money away from the program could be disastrous.