7 Ways LGBT Rights Are Being Threatened Right Now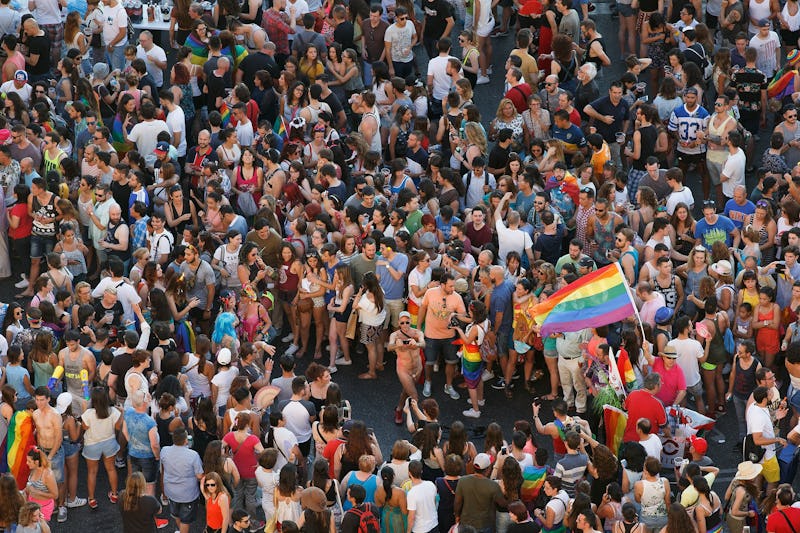 Pablo Blazquez Dominguez/Getty Images Entertainment/Getty Images
June is Pride Month — and while it's certainly a time to celebrate and reflect on the progress made in LGBTQ rights and visibility over the last several decades, it's also a time to raise awareness about how greatly LGBTQ people are still threatened the world over. And unfortunately, 2017 hasn't exactly been a banner year for LGBTQ rights thus far. While Taiwan's forthcoming legalization of same-sex marriage marks a watershed moment for LGBTQ rights in Asia, there is a climate of rising oppression elsewhere. While greater LGBTQ representation in media and vigorous activism around the world may make many of us believe that LGBTQ rights are a settled issue, that's actually quite far from the truth — and threats to rights and wellbeing vary greatly depending on where in the world you're standing.
The world remains, on the whole, a place where LGBTQ people must fight constantly for personal rights, freedoms and acceptance. Even many highly publicized progressive moments don't actually yield much fruit when it comes to real advances in rights; for instance, while Pope Francis said in 2016 that gay people should be "accepted and embraced" by Catholics, he has still continued to advocate against teaching about LGBTQ issues in schools. Elsewhere in the world, religious beliefs and personal prejudice continue to make living life openly as an LGBTQ person difficult, and, in some cases, extremely dangerous. It's important that as we celebrate at Pride marches and drape ourselves in our best rainbow finery, we also take in the worldwide picture and make ourselves into activists as well as partiers.
So how can you help? Spread the word, stay aware, and donate to organizations that do work to help LGBTQ activists worldwide. The Human Rights Campaign often focuses on the US, while Amnesty International, the ILGA, Human Rights Watch and specific national organizations work in other countries to help fight discrimination and protect vulnerable LGBTQ people.