7 Ways Readers Think Differently Than Other People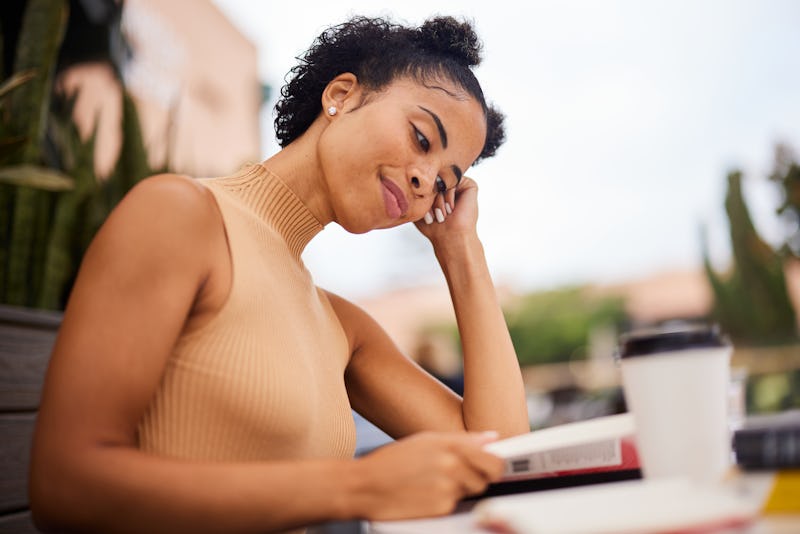 Goodboy Picture Company/E+/Getty Images
Anyone who has ever been abandoned by their bookish bestie on a Friday night, due to a page-turner that BFF just couldn't put down knows one thing: readers think differently than other people. And anyone who has ever been that bestie knows: try as we might, we really can't help it. (Although if I'm being honest, I don't know how hard we actually try.) Whether it's all that time spent in worlds not our own, or a side effect of all that printer's ink we're inhaling the fact remains that readers aren't quite like anybody else — and reading positively affects the brain in ways that few other activities do.
From the totally scientific (think beefing up your white brain matter) to the ways that reading can make you a better (and yeah, OK, sometimes a whole lot less dependable) human being, taking in the written word on a regular basis has been shown to actually change not only the way your brain works, but the way you understand and engage with the world around you. So, cheers to having one more reason to finally buy all those books you've been squirrelling away in your Goodreads TBR.
Here are 7 ways readers think differently than others.