7 Ways Technology Is Making Mental Health Care More Accessible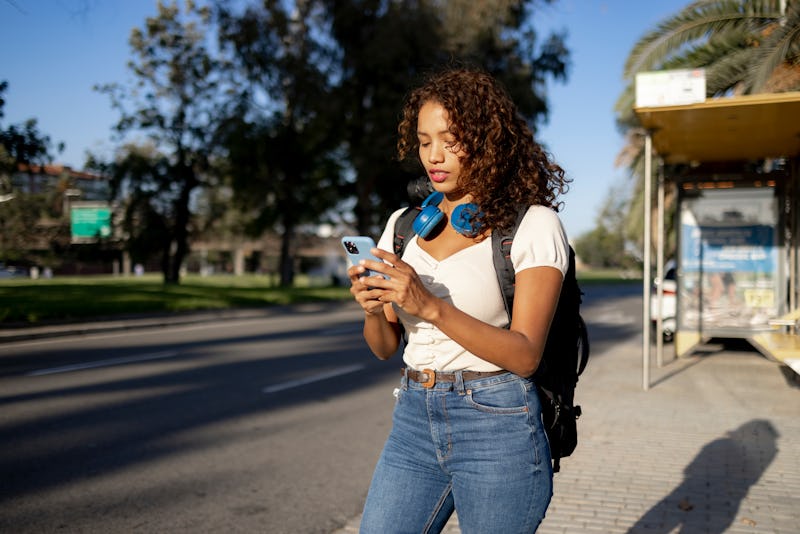 Ivan Pantic/E+/Getty Images
Making mental health a priority is easier said than done for many. From stigma surrounding mental illness to lack of affordable and accessible care, there are often multiple health care hurdles to overcome for people to get the help they need. However, with resources like apps for self-care, technology is helping to make mental health care more accessible for everyone.
In addition to the fact that mental health is equally as important physical health, the number of people who experience mental illness is reason alone we need to prioritize accessible mental health care. A recent study found that more than 80 percent of people will experience at least one episode of mental illness in their lifetime. Despite this statistic, mental health is still heavily stigmatized in our society. This stigmatization of mental illness has serious consequences, as studies have found that mental health stigma prevents people from seeking help. Those initial steps of knowing who to ask for help as well as how to ask can be difficult. Thankfully, technology is helping people take those first steps.
Lower cost, anonymity, and 24-hour service are all benefits of technology-based mental health care, as cited by the National Institute of Mental Health. Health care apps and online services also have an innate degree of consistency; they can offer the same level of treatment to every user. This is especially crucial for minority populations, people who are LGBTQ, and other communities who disproportionately experience mental health conditions but may not have access to safe, reliable care.
It's important to note the shortcomings of technology-based mental health care, like the lack of research surrounding its effectiveness and its regulation. Essentially, every app and online services isn't a substitute for speaking to a doctor. However, if you're looking to start making your mental health a priority, here are seven ways technology might help.