7 Ways To Resist On Valentine's Day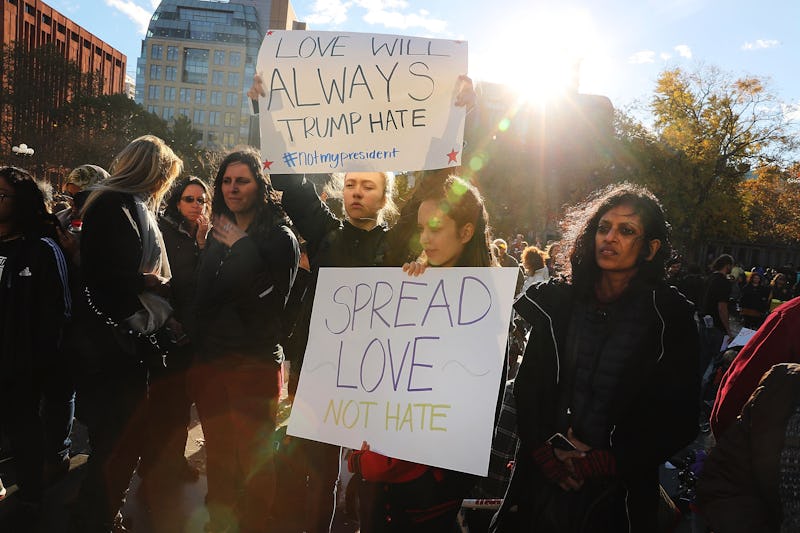 Spencer Platt/Getty Images News/Getty Images
Valentine's Day can be a pretty superfluous holiday, but in the era of Donald Trump, nobody has time to mess around. Even on this day, you can choose to put a political spin on your actions and work towards a greater good, rather than just supporting the corporate interests that proffer V-Day for their own profits. Here are seven ways to resist on Valentine's Day so that you can make the holiday count for something real.
Love has been the rallying cry for the Trump resistance since even before he won the Electoral College, so it actually makes perfect sense to turn Valentine's Day into an action day for progressive causes. Plus, considering the holiday's decisively anti-feminist history, it's a powerful way to reclaim the real spirit of the day. Spreading love outside yourself and personal relationships is a great way to keep in mind what Valentine's Day is supposed to mean, a celebration of love in all its forms.
Love at the societal level is especially important right now because of the polarization in America, so there's no better way to spend your Valentine's Day than by these acts of resistance. These seven acts embody what Valentine's Day really means, and they'll make your day a lot more special than flowers or chocolate.