7 Weird And Surprising Things Linked to Dementia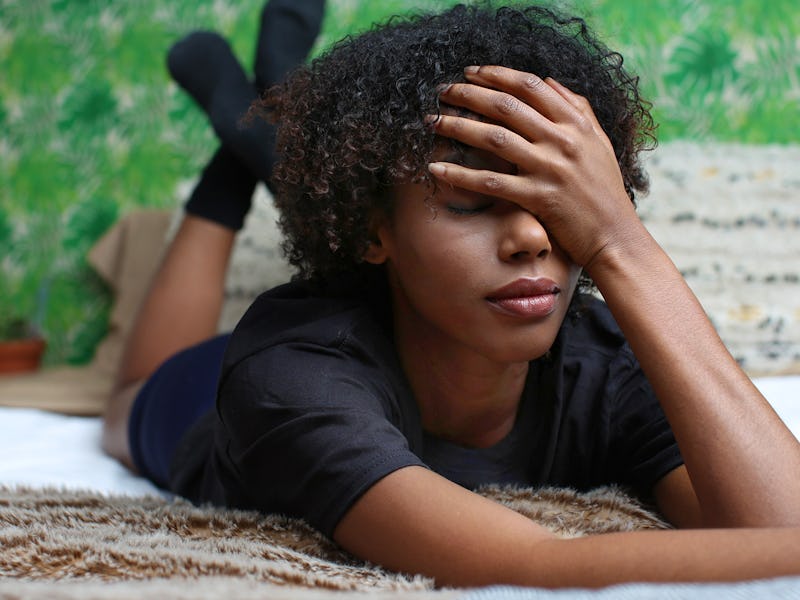 Ashley Batz/Bustle
Dementia is an umbrella term used to describe diseases associated with memory loss like Alzheimer's disease. There are several things that are commonly known to lead to it, such as high blood pressure or a traumatic brain injury. But as fairly recent research has found, there are also some pretty unexpected things that are linked to dementia as well.
According to the Alzheimer's Association, 5.7 million Americans are living with the disease and every 65 seconds, someone in the United States develops Alzheimer's or another type of dementia.
As Dr. Luqman Lawal, MD, tells Bustle, "Dementia occurs when once-healthy neurons in the brain stop working, which results in a loss of cognitive functioning. This lack of ability to problem solve and remember things that have happened to them, affects their everyday routine."
Aside from memory loss, people who have some form of dementia may experience other symptoms such as an inability to focus or pay attention, an impaired sense of judgment, and an inability to problem solve. Some people may even experiences issues with language or communication.
Because dementia is pretty common, there are many different studies out there today that have looked at possible causes. So here are some of the most surprising things that have been linked to dementia, according to research.