7 Things That Happen To Your Body If You Cheat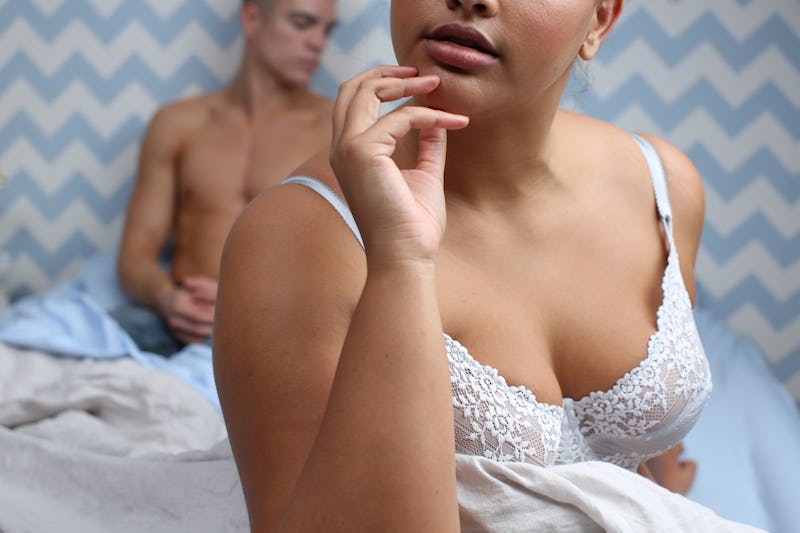 Ashley Batz/Bustle
If you've cheated on your partner, you're likely dealing with a number of after-effects from the incident. Whether you came clean or are holding in the secret, you might notice some weird things happening to your body from cheating. Stepping outside of your relationship usually leads to a lot of stress, and this can wreak havoc on not only your mental health, but on your body as well.
"Generally, the kinds of symptoms and behaviors you will see are all stress -related," says psychologist Deborah E. Dyer, Ph.D. over email. "If someone is not feeling guilty or doesn't think that what they are doing is wrong, its possible that none of the symptoms would be present — it's all in the perception of the behavior. If someone believes they are justified in their behavior they likely will not feel guilty or stressed about it. "
However, even if you might not see yourself as the ultimate bad guy, you may subconsciously feel worse than your mind would lead you to believe, which could explain why your body suddenly feels off. Talking this out with your partner, a friend, or a therapist might help alleviate these issues.
Here are seven weird things that can happen to your body if you cheat.