If You Do These 7 Things At Work, It Could Be A Sign Of High Functioning Anxiety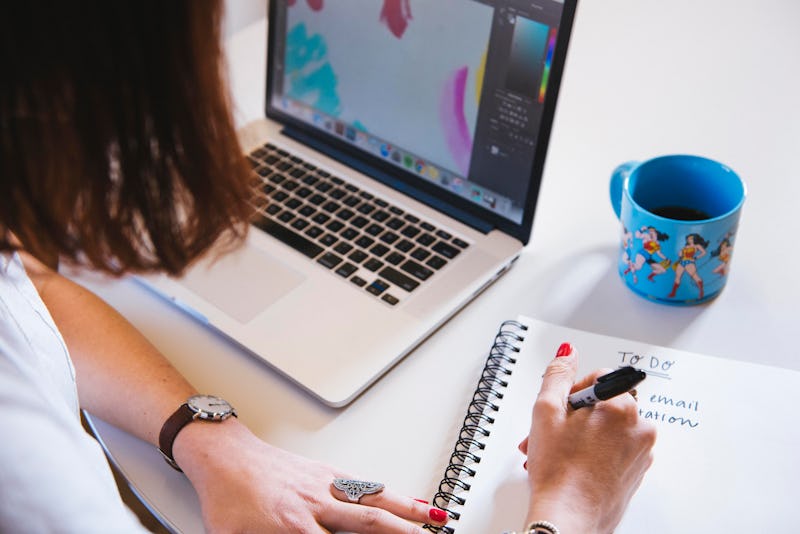 BDG Media, Inc.
While having an anxiety disorder can negatively affect your work, home, or social life, there's one type of anxiety that might feel like it's an asset to your career. But, how do you know if you have it? Certain work habits might be a sign of high functioning anxiety, and though they might help you get ahead in the moment, they might not be great for your mental health in the long-term. Even though it's not an official diagnosis in the Diagnostic & Statistical Manual of Mental Disorders, high functioning anxiety can still have negative consequences despite the sufferer appearing motivated, poised, and successful to the outside eye.
According to the website American Family Physician, in order for something to be classified an anxiety disorder in the DSM, the symptoms must cause "clinically significant distress or impairment in social, occupational, or other important areas of functioning." Because high functioning anxiety appears to do the opposite, it's not technically an anxiety disorder in the traditional sense. However, that doesn't mean it's not what's driving a lot of people's behavior, and they might be totally unaware that what they're feeling is anxiety.
"There are times that anxiety is very motivating, very facilitating," Carmen Tebbe Priebe, a sports psychologist at the University of Iowa, told Health. "It makes people work hard, so it can seem as if they're functioning well, but they're not [always] disclosing everything that's happening." If you suspect that your high performance at work is driven by unconscious worries, doing these things at work could mean you have high functioning anxiety.