Science Says These 8 Apps Can Help With Insomnia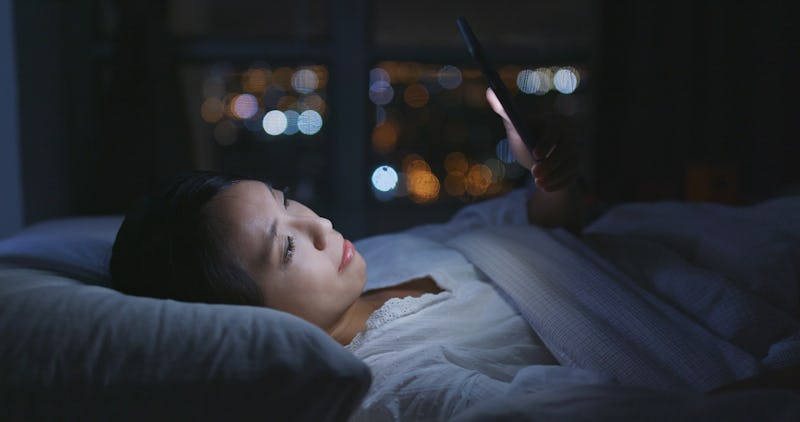 leungchopan/Fotolia
Anyone who's ever had insomnia (including this girl right here) knows that there are few things as frustrating as not being able to fall and stay asleep at night. Getting regular, sound sleep is so key to feeling well on every level, and when that much-needed rest is elusive, the effects can be felt for days. And while our blue-light emitting phones and devices can sometimes interfere with getting quality shut-eye, on the flipside, there are lots of apps for insomnia that can help you finally fall asleep.
According to NPR, chronic insomnia affects about 10 to 15 percent of adults, while another 25 to 35 percent deal with occasional sleep issues. For people who deal with insomnia, a range of apps can help administer CBT-I, or cognitive behavioral therapy that's designed to help insomnia. These apps "[help] the patient understand the biology of sleep," NPR wrote.
Per the American Sleep Association, sleep apps can perform a number of different functions, depending on what your needs are. From tracking your sleep patterns, to helping you relax so you can fall asleep faster, sleep apps are ingenious devices for helping you achieve better rest. And while there are basically eleventy-million sleep apps out there for you to choose from, the following either feature the most cutting-edge application of sleep research, or tried and true traditional approaches like guided meditations and progressive relaxation. You'll definitely want to take a few for a spin, and see what works best for you.