8 Asian American Athletes Share What It's Like To Be At The Top Of Their Game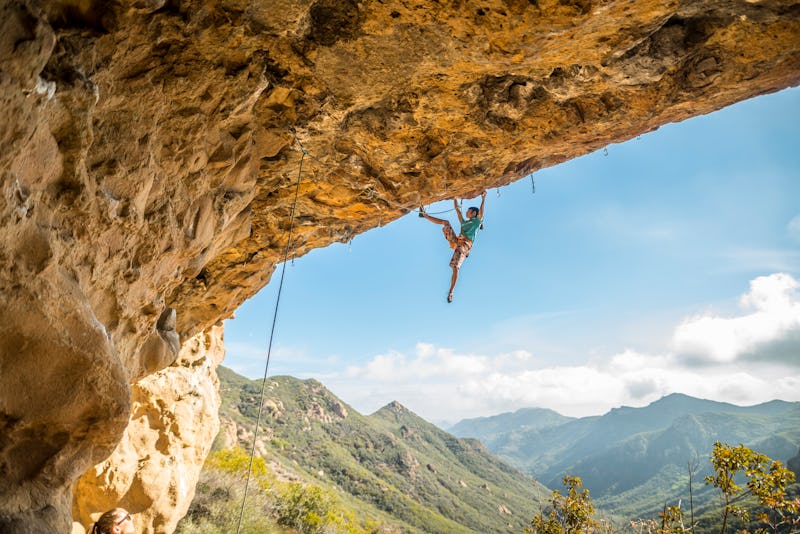 TIM KEMPLE/THE NORTH FACE
Being a professional athlete is a coveted dream for many, but one with numerous barriers to entry that, for decades, have hindered people based on their economic status, sex, and race. And while the sports industry is becoming more inclusive and opening its gates to greater representation, there are still profound gaps. One of these is the low numbers of Asian American and Pacific Islander athletes, who are underrepresented at both the professional and college levels.
This underrepresentation is twofold for women, whose sporting achievements aren't acknowledged with the same level of enthusiasm as men. In fact, according to the NCAA database, only 2.1% of student athletes in 2018 were Asian — but this data doesn't include Pacific Islanders, Native Hawaiian, or mixed-race students, nor does it show how many identified as Asian American or international students.
On top of that, there are so many stereotypes and biases about Asian American athletes. There's the assumption that Asian American students prioritize academics over sports, and that their communities don't care about or recognize athletic achievements. There's the baseless belief that they are "less athletic" than other groups. And for those athletes who do garner significant attention, they're subject to microaggressions or outright racism — like when Mirai Nagasu was incorrectly called an "immigrant" in a tweet praising her performance. Even the term "Asian American" simplifies the myriad of different identities within that community, where there are over 19 different ethnicities represented in 94% of the Asian American population. All this and more culminates in a perception that there is no place in sports for Asian Americans.
But there is an amazing cohort of athletes competing at the highest level in their respective fields, and this is exemplified by these eight Asian American women in sports who are breaking all the stereotypes. These women are proudly representing their communities, excelling in their careers, paving the way for future generations, and unabashedly illustrating the complexities and nuances of what it means to be Asian American in sports.