8 Edinburgh Fringe Shows Tackling Climate Change Through Comedy & Performance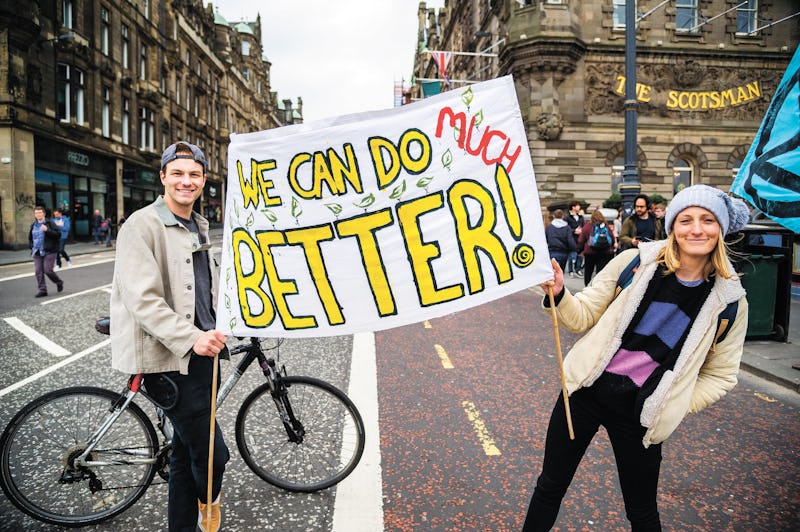 Stewart Kirby/Shutterstock
The 2019 Edinburgh Fringe kicks off on Friday. Lasting the entire month of August, it's full of mega artistic performances exploring a wide range of topics. But one big theme this year is the environment. From comedic climate crisis talks to plays detailing the lesser-known planetary influences, there really is something for everyone. Here's a rundown of the best Edinburgh Fringe climate change shows.
The entire festival has taken an eco-friendly turn this time round. One theatre company has made an entire venue out of recycled materials, reports the Guardian, while several performers are promoting a zero waste police by refusing to hand out paper flyers.
Climate protest group Extinction Rebellion even have a space at the Fringe. Member and artist Natalie Taylor explained the important of art to Sky, saying "it can reach emotional levels that perhaps a scientific report can't. In a sense I think people can become quite numb to hearing all the bad news and I think that sometimes if an artist is trying to explain the same information to you, it comes across in a different way."
She's right. So if you want a different take on the climate crisis, why not head to one of these brilliant Edinburgh Fringe performances?