8 Books To Read When Your Love Life Isn't Working Out The Way You Want It To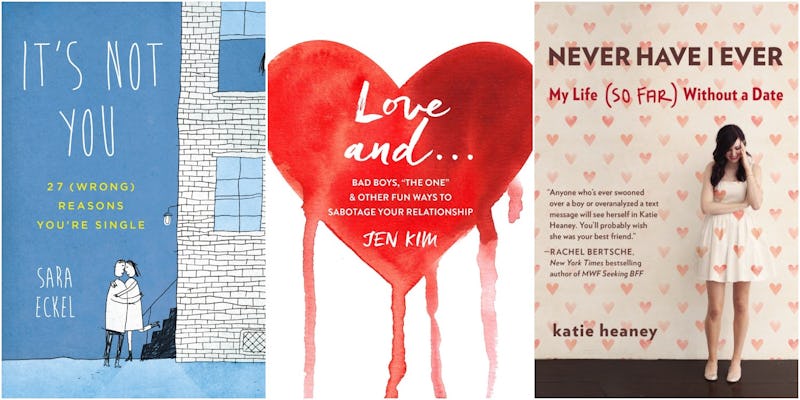 If there's one thing I know about love, it's that it can be extremely confusing. Whether you're agonizing over a crush or questioning your sexuality or ruminating over whether or not you might be alone forever, your romantic life can cause a lot of emotional distress. How does anyone do this love thing anyway?
Everyone's love life has its own complications, so there's no one-size-fits-all advice for feeling better about things. But fortunately, romance has been rough since the dawn of time, and there are plenty of books out there to help you explore all the ups and downs of your love life.
And let's face it: Sometimes the best medicine for your romantic troubles is reading about somebody else's problems. It can be a great reminder that you're not the only one who doesn't have love figured out; everyone's just stumbling through in their own way. Plus, sometimes reading about other people's problems in love can lead you to unexpected solutions in your own life.
So, if your love life has got you seriously mixed up, pick up one of these books, from excerpts, authors, and people who have been in love before — and lived to tell the tale.