8 Books To Read When You Need Some Me-Time This Holiday Season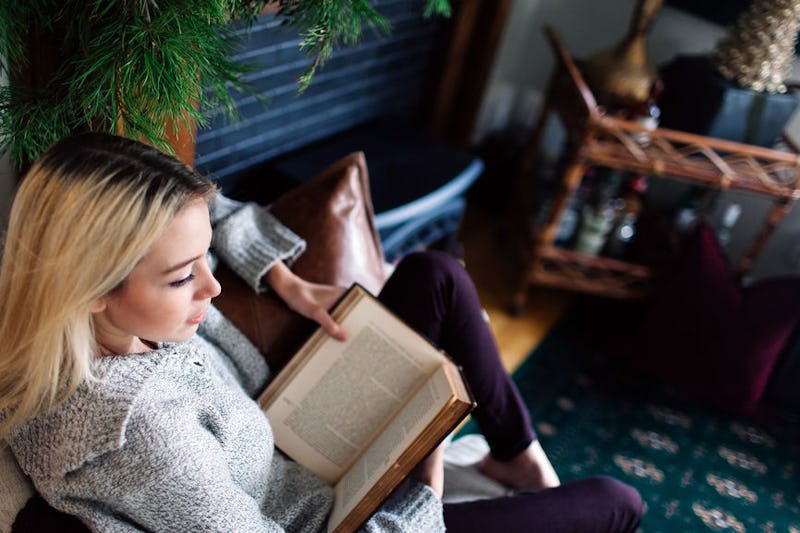 Kayla Snell/Stocksy
The holidays are supposed to be the most wonderful time of the year, but they can also be the most stressful time of the year. Traveling, spending money on presents, dealing with your family... all of it can be seriously overwhelming. When it all gets to be too much, the best thing you can do is find a nice quiet corner and read a comforting book.
As much as you love your family, I'm sure you something feel you're inside a pressure cooker when you're around them. It's totally understandable to need a break. This is me telling you that it is okay to take care of yourself in whatever way you need this holiday season.
Books are a great way to find comfort in even the most hectic of times. They can whisk you away from real life for a while, and they can help you slow down when you need time to rest and recharge. If you're like me, you probably need a little time to refill your batteries after socializing, and books are a great way to do just that.
So, when you head home for the holidays, put one of these books in your suitcase, just in case you need a little me-time.