8 Couples Activities That Are Scientifically Proven To Improve Relationships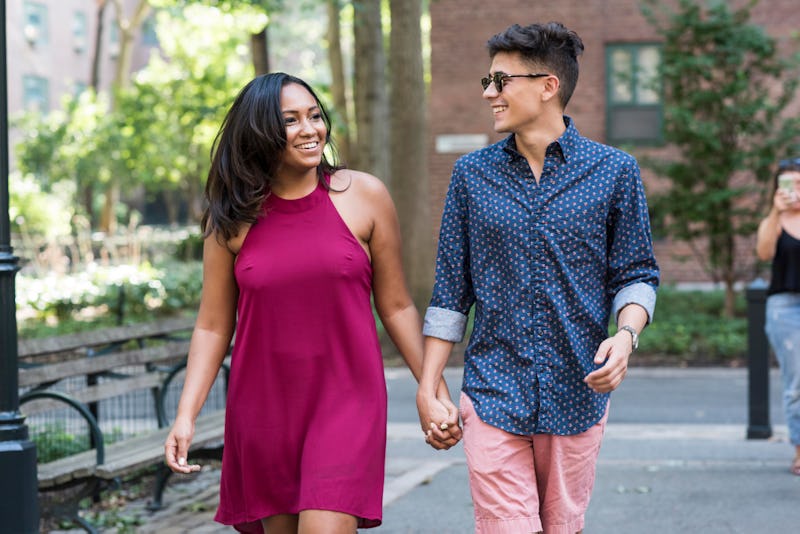 BDG Media, Inc.
A relationship rut is one way to weaken the bond you have with your partner. After all, it does take a bit of work to maintain a solid connection that lasts. Luckily, though, that work can be fun — and if you're looking for ideas, there are some science-backed activities you can do with your partner to help to improve your bond.
When it comes to choosing the couples activities you should be doing, Rachel Wright, MA, LMFT, the co-founder of Wright Wellness Center, tells Bustle, there are a few things to keep in mind.
For instance, you want to choose activities that are meant to bring you closer together. That means, you'll actually need to interact with each other, communicate with each other, and be completely present. You should also consider choosing activities that will help you learn more about each other, expand your comfort zones, and enhance your communication skills.
"It's time to put an end to the stereotypical movie dates," Mackenzie Riel, relationship expert with TooTimid, tells Bustle. "The best types of activities to bond allow the two of you to do something fun together, while also being able to have conversation." After all, intimacy and connection are built through meaningful time spent together and communication.
So if you want to improve your bond, here are some couples activities that are scientifically proven to help you do so.