8 Habits Of People Who Are Good At Coping With Anxiety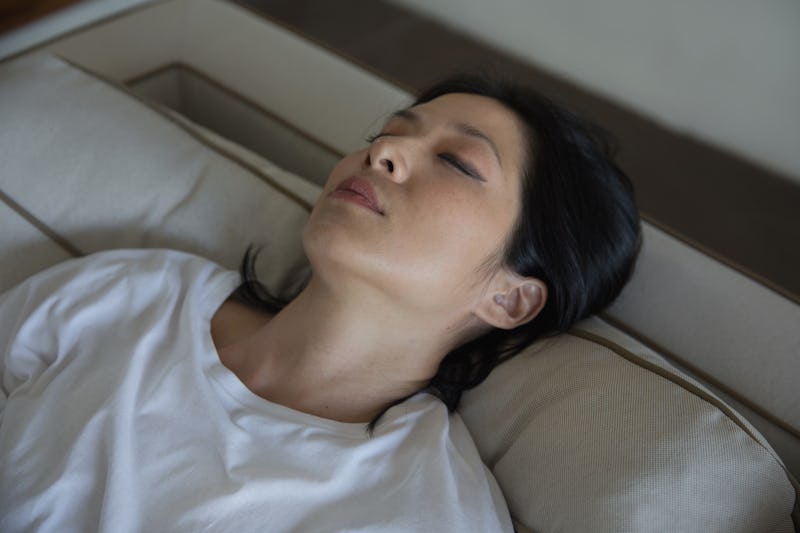 Kanawa_Studio/E+/Getty Images
Have you ever met someone so centered, so spectacularly chill that you have to know how they cope with anxiety? As a self-professed expert in neuroticism, I've found myself wondering the same thing far too many times. What's their secret — yoga? Going gluten-free? A stress ball they keep concealed in their right hand at all times? Unfortunately for the millions of people suffering from anxiety disorders in the United States, there's no magical over-the-counter cure to zap away your worries. That being said, adopting appropriate coping habits can be a huge help for anyone struggling with anxiety. All you have to do is find the ones that work for you.
According to the Anxiety and Depression Association of America (ADAA), about 40 million Americans struggle with anxiety disorders, making them the most common type of mental illness in the United States. Usually, they're treated with behavioral therapy, medication, or a combination of both. If you're looking for professional help, the National Institute of Mental Health (NIMH) is a great resource.
But people with anxiety disorders aren't the only ones who get anxious. It's a totally natural emotion. Problems start to arise, though, when worrying takes over your life. The following habits are no substitute for professional help, but they're worth a shot. If they help ease your anxiety, great! If not, you learned what doesn't work for you. Either way, it can't hurt to try.