8 Housewarming Gifts For The Newlyweds In Your Life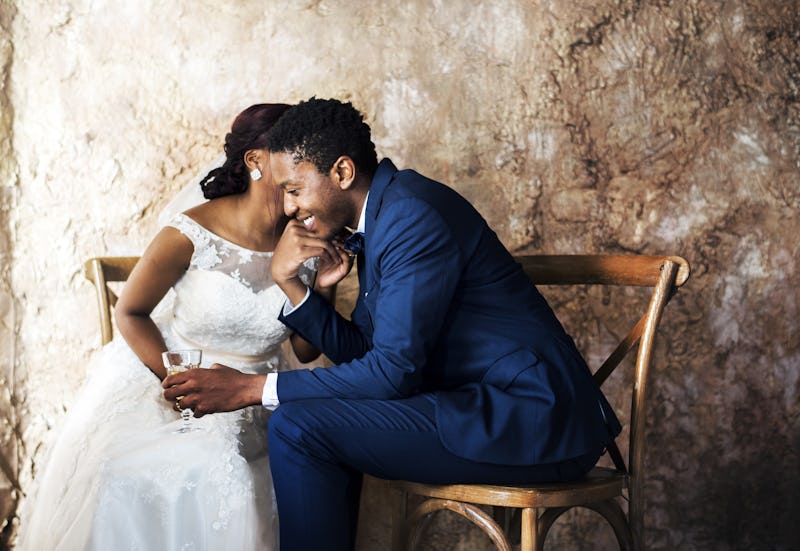 Fotolia
Of the recently engaged couples I know, all have already been living together for at least a year. It's not just my circle: 18 million unmarried adults are cohabiting with a significant other, according to the most recent U.S. Census data. It's sort of become a road test for marriage.
So when the actual wedding rolls around, what do I give them? Do my couple friends need more stuff to fill the apartment they already share? I'd argue that housewarming gifts are especially suitable for couples about to embark on this new journey together — even if that journey is more about legal documentation than a drastic change in their day-to-days — in that it allows them to finally curate the perfectly shared space. Typically, when couples move in together, they're bringing together a mish-mosh of stuff from their past lives.
Case in point: I have a close friend who's lived with her significant other for close to two years. She told me that many of the items in their apartment — silverware, kitchen appliances, and even some living room furniture — came from her partner's previous relationship. She laughed it off and said, "Why would I have bought all new stuff? It's expensive!" It's true. Who can afford a new $1,000 couch when they've just laid down a security deposit?
So whether the housewarming is literal or figurative, here are some thoughtful wedding gifts for the newlyweds in your life.