8 Podcasts To Subscribe To If You Want To Join A Book Club Without Leaving Your Home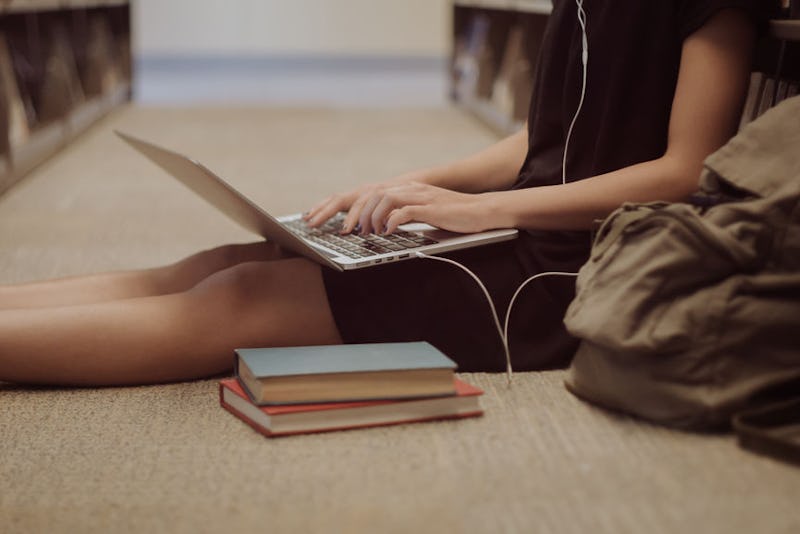 Paff/Stocksy
There are those who read, and those who love to chat about what they read. For the latter demographic, it can be tough when it feels like you're the only one in your friend group who loves to talk books. But hark, and listen: Here we are, in the new golden age of radio, and there are plenty of podcasts for book club lovers. You may find yourself conversing, out loud, with your podcasting app, but, like, whatever. Arguably better than talking books with your cat.
Depending on where you grew up, you're (very) familiar with the stereotypes surrounding book clubs. Women of a similar age, drinking wine, eating snacks, and chatting (sometimes quite loudly) about their lives - with the book of the month often weaving in and out of the conversation. And perhaps surprisingly, there's a long history, radical history of book clubs in the United States. Over the 20th century, all-female book clubs became places where women could talk openly with one another about books, sure, but about the social trends and ills and atmospheres of the time. They were opportunities for women to be unabashed about self-development, about continuing their education and working out their intellectual identities.
And though American book clubs have been a documented phenomenon since the 1800s, a 2014 study found that among women in the United States who read at least one book a month, 56 percent belonged to a book club. Yep, it's a trend that's still going strong.
The majority of the polled women belonged to a small, in-person book club, while 18 percent belonged to much larger, online books clubs. And now, we have the audio book club, a more commute-friendly, on-demand community that's overflowing with folks itching to talk all things literary.