8 Silent Symptoms Of Panic Attacks You Should Know How To Recognize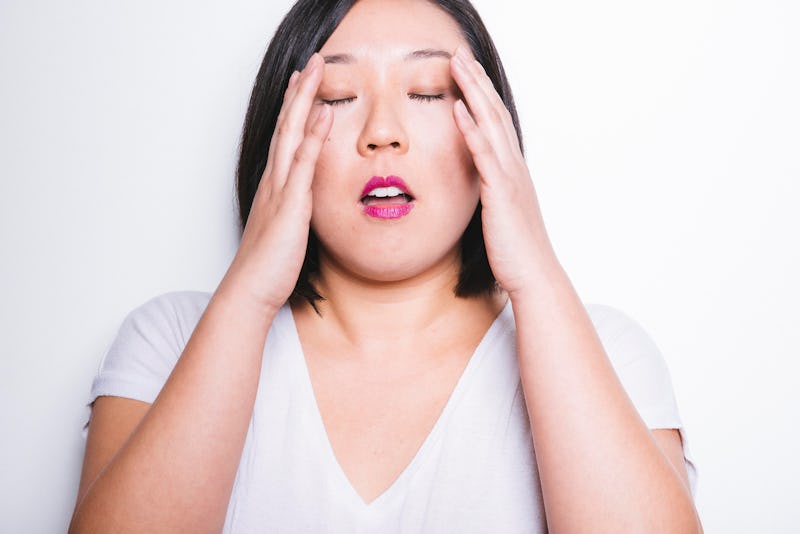 BDG Media, Inc.
Considering the dictionary definitions of "panic" and "attack," it's no surprise that when many people think of a panic or anxiety attack, they automatic picture the super noticeable symptoms associated with panic, like shaking, sweating, crying, or hyperventilating. However, the term "panic attack" is somewhat of a misnomer: While some people who experience panic attacks do have symptoms that are very apparent, others can experience silent panic attacks. This is when someone who is diagnosed with a panic or anxiety disorder has a panic attack without displaying any outward symptoms whatsoever. Someone who has silent panic attacks could have them in public, at home, in the office, or virtually anywhere without anyone noticing, or realizing that something was wrong.
The National Alliance of Mental Illness (NAMI) estimates around three million people in the U.S. have some type of panic disorder, and another 37 million Americans have some other type of anxiety disorder. And while they may be less likely to draw attention than panic attacks that have visible symptoms, silent panic attacks are just real, valid, and frightening for the person experiencing it. Here's a rundown of eight symptoms of silent panic attacks you should be aware of, especially if you have an anxiety disorder.