8 Tips For Bonding With Your Cat The First Week You Get One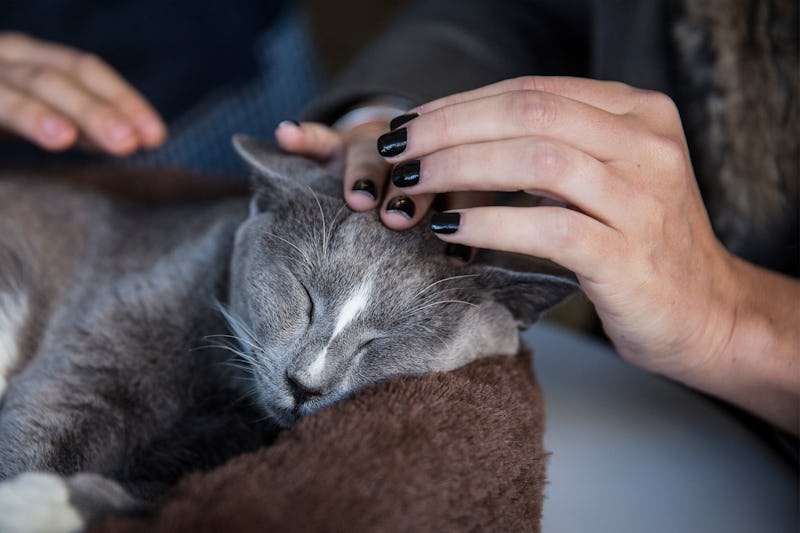 Andrew Burton/Getty Images News/Getty Images
There are a lot of stereotypes about cats out there, and as a cat person with three of her own little fur babies, I find many of them to be quite annoying. The worst one, by far, is that cats can't bond with humans and don't see us as something they might love. I have three cats: trust me, we have a bond! And science backs me up — sometimes. One 2011 study found that felines actually care more about human interaction than food, which makes them more similar to dogs than people think. The trick to getting close is bonding with your cat the first week you get them, and setting the grounds for a solid, loving relationship.
Bonding with any animal can be difficult and unpredictable, especially when it comes to cats — they tend to be moody and a little more standoffish, and their behavior really depends on their breed. But it's certainly not impossible to form a bond with your brand new kitten (or older cat) and it's not as hard as it seems. The tips below are a really great start. You also need to be willing to be patient. Bonding won't happen in a few minutes, and may take a few days or even over a week.
Once you do bond with your cat, the time spent doing so is worth it. Cats can be so warm, loving, cuddly, and sweet when they trust you and feel safe around you. You just need to get to that happy place!