8 Ways To Stay Awake If You Can't Stay Up Past 10 PM (But Have To)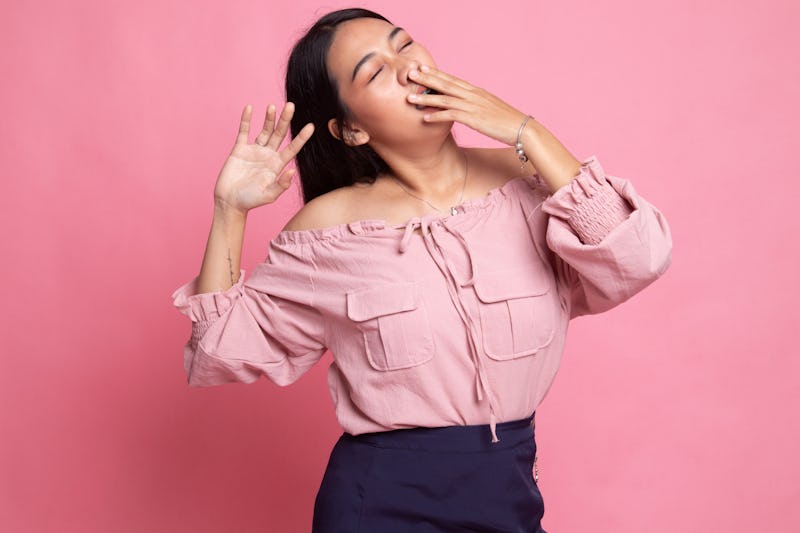 Shutterstock
As I've gotten older my bed, has become more enticing than a bar stool, so I choose to turn in early instead of staying out late. But sometimes events require I keep my pajamas in the dresser and my eyes open past my bedtime. Thankfully there are ways to stay awake at night if you can't stay up past 10 p.m., but have to. Sleep is precious, but sometimes — for good reasons — it needs to be delayed.
A friend's birthday party, a work project on a tight deadline, a can't-miss-this astronomical event. All of these are valid reasons to stay awake well past 10 p.m. — but if you're used to lights off and snoozing by then it'll take a little extra effort to stay energized. Falling asleep in the booth at a friend's birthday? Missing a deadline? Not great.
There are simple ways to convince your body that it wants to stay up past 10 p.m. — and they're all totally healthy. First thing: keep your mind engaged and off the idea of how sweet sleep is. The thought of a plush pillow and a warm duvet draped over you is the surest way to lull yourself to sleep. Avoid the tips listed below and you'll get to experience — and enjoy — life after 10 p.m.