Use These Apps To Relax, Recharge, And Reboot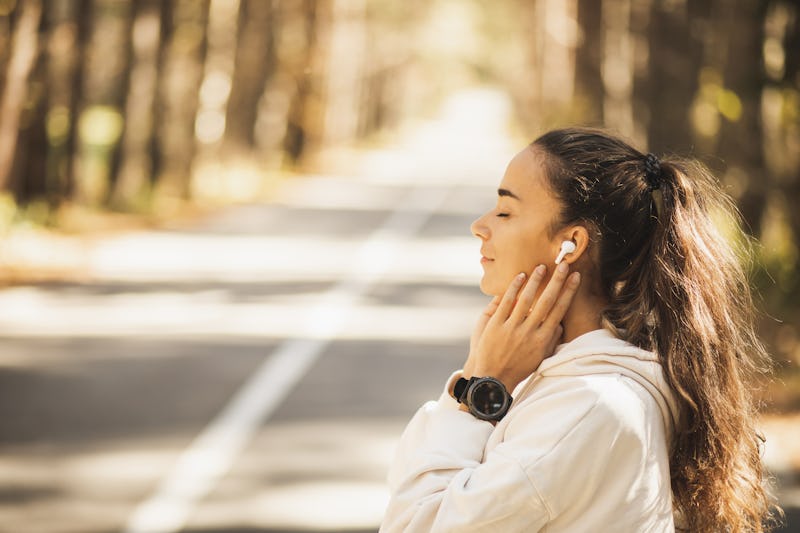 Oleg Breslavtsev/Moment/Getty Images
In today's always-on, hyper-connected world, relaxation can be elusive. There is always more to do; more decisions to make; and the dreaded feeling that no matter how much you're doing — it's not enough. Fortunately, one thing technology has brought us is apps that will help you relax because, many people have pretty much forgotten how to unplug, reboot, and just chill out. Psych Central reported that, according to psychotherapist Ali Miller, MFT, our world is "fast-paced, competitive and doesn't value rest or relaxation as much as productivity, and consumption. Of course, it's hard to relax."
Sometimes I will get to the end of a day and think that I haven't accomplished anything, which is hardly ever true. I've usually accomplished a lot, but I always feel like I should be doing more, and it's difficult to allow myself a few hours to recharge doing something I enjoy instead of doing something I feel like I have to in order to keep succeeding.
But, sometimes true success is taking time for self care. Repeat after me: "Self care is not a four-letter word." Americans are so bad at self care that 2014 study reported by Live Science found that people in wealthy countries like the United States have a harder time relaxing than people in less affluent countries.
"Life [in an affluent country] is more fast-paced, and there are just so many things that you have to do," study author Louis Tay, an assistant professor of psychology at Purdue University said in Live Science. "You have higher expectations, and more choices available to you, as compared to someone who might be in a poorer country, experiencing a slower pace of life, and less demands."
While we can label this under first-world problems, the struggle is real. If you're looking to break the cycle, try these apps that will help you relax.