9 Autobiographies By Reality TV Stars That Are Actually Pretty Damn Juicy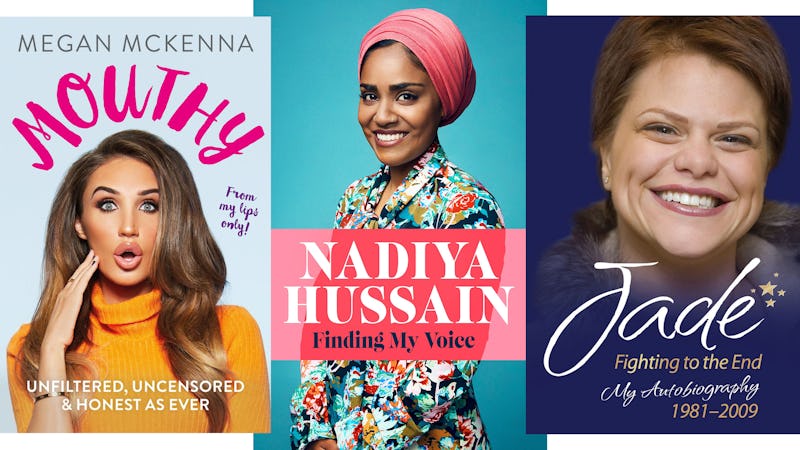 Amazon
Celebrity autobiographies are often stereotyped in three key ways. One: that they are never written by the celebrity. Two: that they are always short of the things you want. And three: that they're just a bit rubbish. Books written by those who found fame on a reality show, however, receive even more flack. But they're not all bad. In fact, some are serious page turners. And the following UK reality TV star autobiographies prove it.
Although, as the Guardian notes, real-life memoirs are seeing a surge in popularity, there's nothing like a good celeb read to keep you occupied by the pool on holiday. Easy to take in and full of stories that will leave you laughing, crying, or hysterically cry-laughing, books penned by reality stars are the ultimate relaxation read.
Individuals like Katie Price and Jade Goody arguably kickstarted a publishing passion for reality TV star autobiographies. And when this particular entertainment genre exploded into a smorgasbord of county-based drama, the books just kept coming. TOWIE, Geordie Shore, and Made in Chelsea stars took the opportunity to lay out their lives for the world, resulting in some pretty decent books. Not to mention the ones coming from stars of The X Factor and Great British Bake Off.
It doesn't matter whether reality stars have help getting their thoughts and experiences onto paper. It's the end product that counts. Here's a few of the best down-to-earth autobiographies to inhale right now.