These MAJOR Beauty Advent Calendars Are So Good They've Nearly Sold Out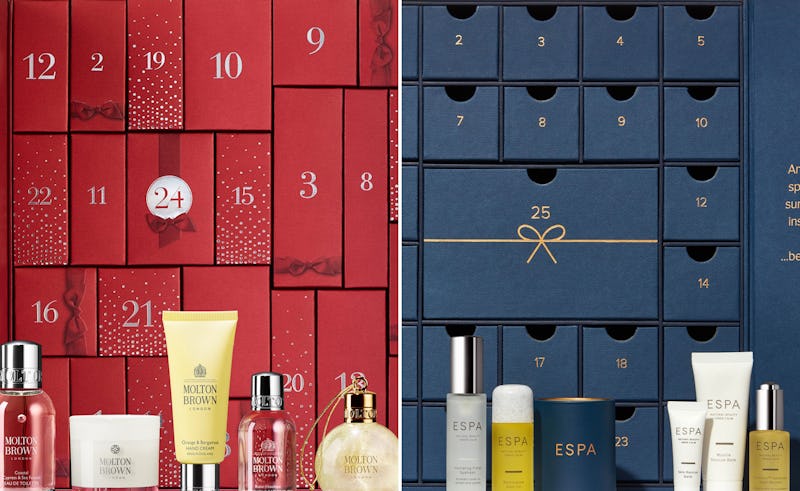 Molton Brown/ESPA
For beauty addicts, Christmas time is not just about mince pies, carols, and decorating the tree. The highlight for us is in fact advent calendar season — and no, we're not talking about chocolate. Beauty advent calendars 2018 have been huge in recent years, with shoppers acknowledging them as a great way to stock up on their favourite products from a brand, or to try things they never have before.
Not only do best-selling brands such as Diptyque pack some of their most luxurious offerings into a perfect little Christmas bundle, but retailers like ASOS and Selfridges have caught onto the trend too. This year there are also some amazing options from the likes of Molton Brown, ESPA, and L'Occitane, and they come in all shapes, sizes, and colour and for all levels of budgets.
The problem is, these advent calendars sell out fast. In fact, many have already gone out of stock, and the race is on for those that aren't. Several aren't hitting stores until later this year, so I suggest keeping your eye firmly on the prize and checking in on websites and marking your calendars for launch dates.
Keep scrolling to discover the most covetable and cool beauty advent calendars for Christmas 2018.