9 Beliefs That Prove You're Liberal, Even If You Don't Think You Are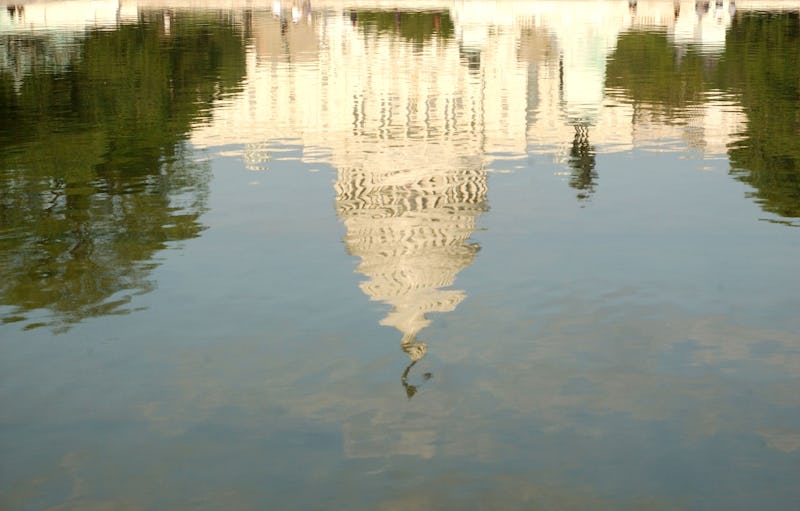 Stefan Zaklin/Getty Images News/Getty Images
While partisanship runs deep in this political climate, most Americans, according to a Pew Research Center study, don't consider politics through a "uniformly liberal or conservative lenses." But whether you identify with any one label, when it comes to certain issues, your beliefs could suggest you're more liberal than you think you are.
There are beliefs that firmly go with liberal and conservative ideologies, the Pew Research Center explored in research for their political typology quiz: personal responsibility versus government action; the definition of religious freedom for different people, and more. But then there are others, too, that fall in a gap between the parties, or openly dislike both. "Young outsiders," "faith and family left," and the "hard-pressed skeptics" don't necessarily fall inside the typical left-or-right framework of these quizzes — nor do the "next-generation left" or "bystanders."
If you feel like any of those descriptors fit you, that you currently fall in the gap between the left-right framework, it must be frustrating. So forget the quiz and take a moment to consider that perhaps, you really are liberal — you just haven't realized it yet. If you already support liberal policies on these nine issues, it's time to rethink how you define your views.