9 Drugstore Peel-Off Masks To Add To Your Skin Care Routine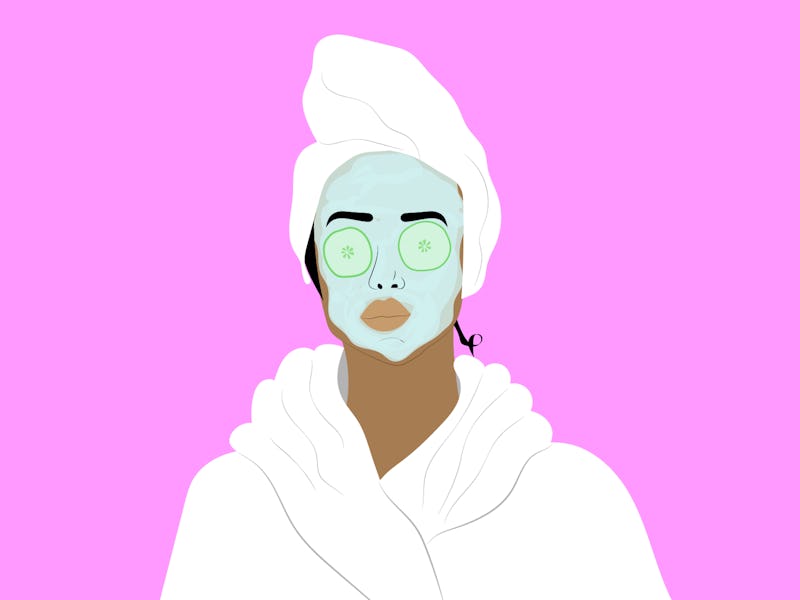 Caroline Wurtzel/Bustle
If there's one beauty truth that pretty much everyone can agree upon, it's that there's nothing more satisfying that a good peel-off face mask. And when it's an affordable drugstore peel-off mask, that's even better. There's just something so satisfying about applying a cool gel mask, waiting for it to dry, and then slowly peeling it off and unclogging your pores. As much as I love a good sheet mask, I have to admit that peel-off masks are my go-to when I want an extra squeaky clean feeling.
Although experts have mixed thoughts about whether peel-off masks actually remove blackheads, if you don't use them too often, they're a great addition to your beauty routine. Just make sure you're reading the directions properly, and you'll be in business.
Although I love the luxe packaging and great smells of high-end beauty products, I have to admit that drugstore products are more up my alley in terms of budget right now. These nine drugstore options I've rounded up are affordable (they range from $2.99 to $15.99), and they have various ingredients and formulations depending on what you want to get from the mask. Here are all the options.
Pilaten Blackhead Remover, $13, Jet
This inexpensive option is designed to purify.
Formula 10.0.6 Skin-Brightening Mask, $7, Target
If you're looking to brighten your skin, this is a good option.
Enlite Super Face, $7, CVS
Want to detoxify your pores? This inexpensive option from CVS works.
Alba Good & Clean Pore Purifying Mini Peel, $5, Target
This mini peel from Alba will get your pores squeaky clean.
Masque Bar Hydrating Peel Off Mask, $4, Target
Want to hydrate while you peel? This one uses cucumber extract to do that.
Que Bella Refreshing Peel Off Mask, $10, Target
Want some tingling with your mask? Go for this refreshing pomegranate one.
Freeman Feeling Beautiful Mask, $4, Rite Aid
I personally love the smell of cucumber, so this mask is right up my alley.
Yes to Tomatoes Detoxifying Charcoal Peel Off Mask, $14, Target
Charcoal is known for its purifying properties, so this mask will give you a super deep clean.
Freeman Feeling Beautiful Mask, $7, Walmart
Love an Arnold Palmer? This lemon and tea mask will remind you of drinking one.