Watch Pony Makeup's Best Transformation Videos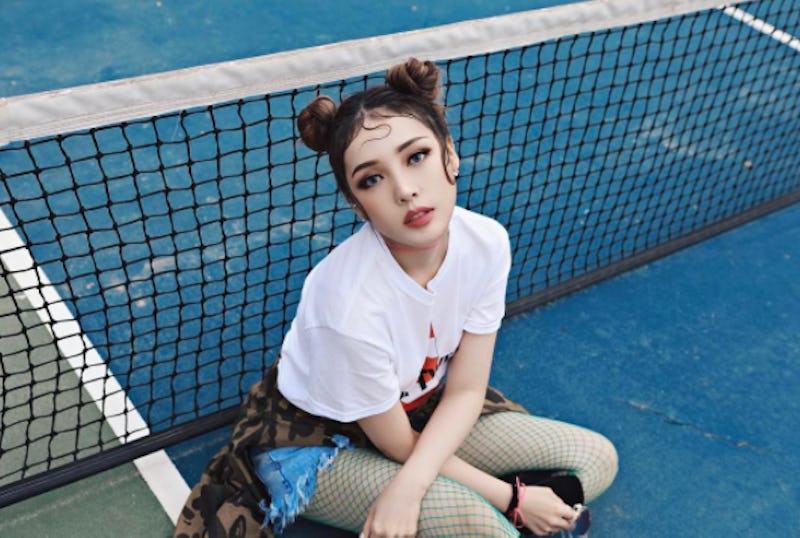 Hye-Min Park, or Pony Makeup, is Korea's most famous beauty guru, raking in more than 600,000 subscribers on her YouTube channel. Pony transforms into celebrities and showcases the best tips and techniques of beauty worldwide, and if you've never heard of this K-beauty star, you're missing out. Here are the nine best Pony Makeup YouTube tutorials you have to see to believe.
Korean beauty has always been a force of influence in the makeup world, and Pony has been blogging about K-beauty for years. She has done a lot in her career, from having her own product line with Memebox to collaborating with K-pop star CL. Now, Pony has 3.3 million followers on Instagram and an even more impressive collection of video makeup tutorials over on YouTube. If she's not talking about K-beauty trends or teaching you how to craft the perfect ombre lip, she's globe-trotting and filming transformational videos, turning herself into a very convincing Taylor Swift. Her videos have English subtitles, so you can follow along even if you don't know Korean. Her fans are from all over the world, and Pony often films tutorials catered to different cultural beauty trends and customs.
If you're meeting Pony via the 'net for the first time, here are a handful of makeup tutorials you have to check out.
1. Taylor Swift Transformation
Forget a blonde wig...Pony completely transforms her facial features to look just like T. Swift. I'm still staring.
2. Kylie Jenner Transformation
When it comes to making this transformation believable, it's all in the brows.
3. Apricot Makeup
Wondering what to do with all those peachy palettes? Pony's gotcha back.
4. Dreamy Spring Makeup
Pastels and a dewy finish is seasonal, easy, and fresh.
5. Daily Makeup Tutorial
Her everyday look is so pretty.
6. Burgundy Makeup
Burgundy is still big for summer. A smoky, cherry chocolate eye with a dramatic wing is the modern classic take on date night.
7. Edgy Instagram Makeup
Her purple ombre lip effect is to die for.
8. Snapback Makeup
This minimal look with a pop of color is girly and cool.
9. Summer Makeup
Look natural and bright with a fun daytime look.