9 Books That Combine Your Love Of Dessert With Your Love Of Reading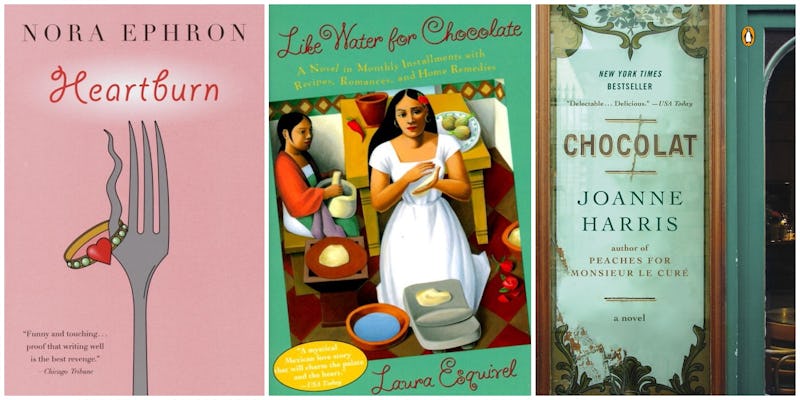 There are two things I'm known for amongst my friends: my undying obsession with books, and my massive, unstoppable sweet tooth. Give me a plate of cookies and a stack of library books, and I'll be the happiest girl on the planet. So, of course, in my opinion you can't get much better than books about desserts.
I honestly think my love for books and my love for sweets stem from the same roots: Books and desserts both have enormous power to make you feel better. Plus, I think a lot of the same care and joy goes into both writing and making desserts. Writers and bakers both work to create something that can be consumed and enjoyed by others. Writers wield their words the way bakers wield flour and eggs.
But just a fair warning, this list is sure to give you a craving for something sweet. Be prepared for your mouth to water and your stomach to rumble. You definitely want to read these books along with something delicious. I've always been a dessert-before-dinner sort of gal, so I give you permission to read these books and snack along with them, no matter what time of day or night: