Love Campy Teen Horror? 9 Books With Major 'I Know What You Did Last Summer' Vibes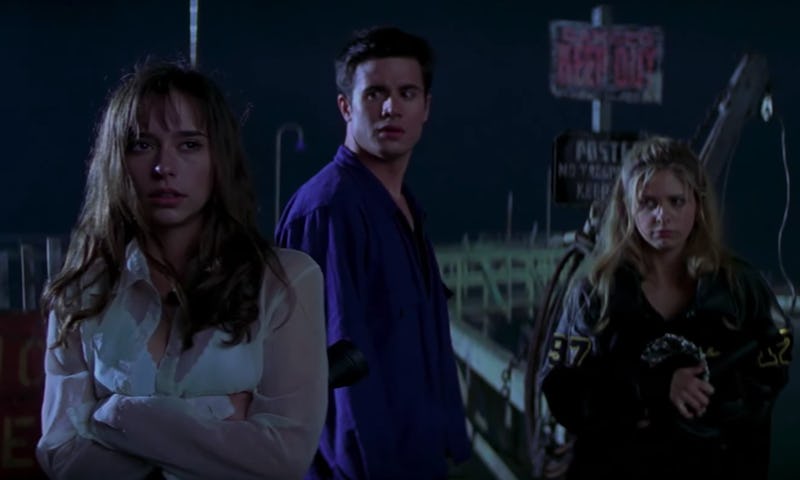 There's something about the calendar turning from September to October that makes us inexplicably into getting really, really, really scared. Like, hide under the covers, sleep with the lights on, jump at the slightest floor creak scared. And we've all got our go-to movies, a list we return to year after year. But if you've watched your favorites, like the campy slasher films that defined the mid-1990s , just one too many times and you need some new scare tactics, check out these these nine books to read if you loved I Know What You Did Last Summer.
Loosely based on the 1973 novel of the same name by Lois Duncan, I Know What You Did Last Summer hit theaters mid-October in 1997, and quickly became a cultural touchstone for the era. Along with Scream, I Know What You Did Last Summer (which we will refer to as IKWYDLS henceforth, because typing out the full name 50 times is exhausting) was the poster-child for the revitalized slasher genre.
On the fourth of July, on the way to the beach after a party, four friends accidentally hit a pedestrian and decide to dump his body in the water. The next summer, the now-scattered friend group is reunited when a mysterious figure begins stalking them. First with letters — "I know what you did last summer!" — then with a hook (if this sounds vaguely like the urban legend about the killer with a hook, that's intentional). Terror, murder, mystery and slightly campy language ensues. Many of the books on this list mirror what made IKWYDLS a box officer leader: a sense of mystery, the threat of death and that intoxicating, overwhelming time in our lives when high school and college converge, when we're truly young adults, trying to keep our heads above the water.