9 Stats Trump's EPA Chief Should See After Saying Climate Change Is "50 To 75 Years Out"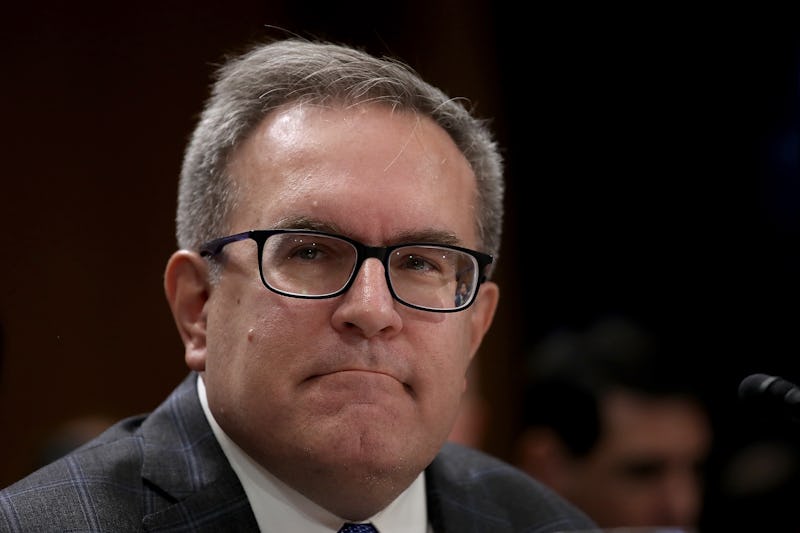 Win McNamee/Getty Images News/Getty Images
The head of the Environmental Protection Agency downplayed the threats posed by climate change during a Wednesday interview with CBS News, saying that most of its effects are "50 to 75 years out." Scientists and environmental experts disagree, asserting that climate change is very much happening right now — and will only get worse over the next few decades. There are some terrifying climate change statistics Andrew Wheeler should see in order to fully understand the problem's urgency.
Wheeler's remarks stand in contrast to the findings of many scientists — including some who work for the Trump administration — whose research has found that global warming is already having highly detrimental effects on the planet, as Axios reported. The outlet noted that most Americans seem to recognize the dangers posed by climate change as well, with a joint Yale and George Mason University poll revealing that 72 percent of Americans stated that global warming is "extremely," "very," or "somewhat" important to them. Of those surveyed, 46 percent said they had personally experienced the effects of global warming.
Wheeler's comments implied that he doesn't see the issue as a major priority, however. These climate change statistics reveal how urgent of an issue climate change is, and just how much devastation the effects will likely bring.