These Colourful AF Faux Fur Jackets Will Brighten Up Your Winter Wardrobe No End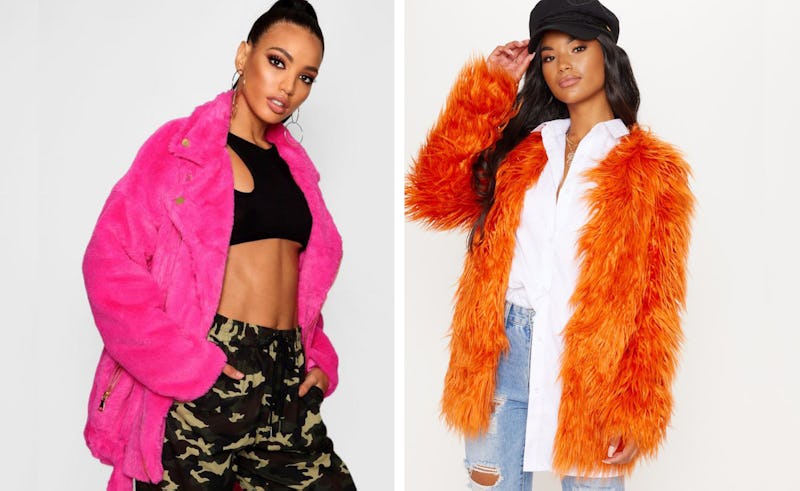 Winter can be a difficult season for many. A lot of us prefer stocking up on swimwear and summer dresses, finding it difficult to swap our carefree wardrobe for an altogether drearier one. But it doesn't have to be this way, especially when it comes to outerwear. Fluffy designs will never go out of style so it makes sense to look in that direction first. Luckily, the high street has offered up plenty of colourful faux fur jackets under £50 for you to choose from.
Pinks, oranges, and yellows are reigning supreme with the occasional print popping up here and there. There's the traditional furry jacket, longline shaggy coats, and a number of new season options including hooded styles, aviator-inspired looks, and casual designs that'll be a treat come any hungover Sunday morning.
Many faux fur jackets come with an expensive price tag but each of these options will set you back no more than £50. If you think about it, that's the price of a meal out and a few drinks. Cut back on one of those and you've already managed to afford it.
And if you're a person who likes to change their look up on a regular basis, invest in a couple. They're guaranteed to last you for many years to come.