Cute Lightweight Scarves For 2017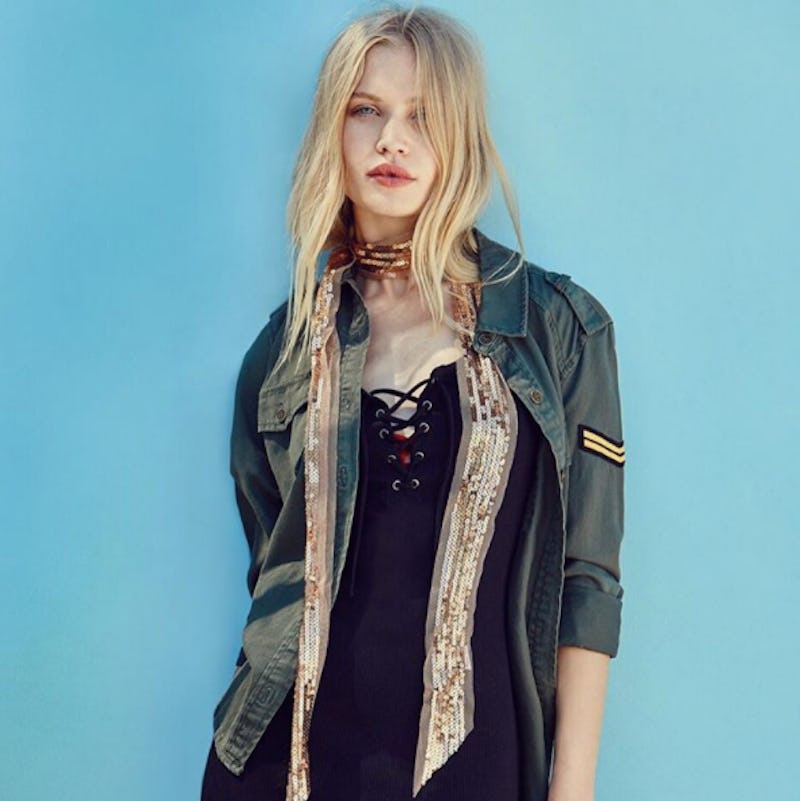 Springtime usually means shedding the layers, but just because winter is coming to an end doesn't mean you need to take it all off. Beanies and gloves may have get the boot, but accessorizing for warm weather is still totally feasible with the use of some cute lightweight scarves. But with so many styles and colors to choose from, where do you start?
While you're still working on that New Year's resolution to overhaul your wardrobe for 2017, you may want to know to show your scarf collection some TLC, because we can all use some updating from time to time.
When it comes to spring scarves, the options are literally endless. You can go super skinny and long, which allows for lots of different wrapping styles, or you can go short and simple with a dainty neckerchief that almost takes the place of a necklace. If you're into retro, silk pashminas and subtle prints will do the trick. For an extra pinch of pizzazz, you can grab a bedazzled style with some metallic sequins for an instant ensemble transformation.
Ready to get your shop on? Let's take a look at some great options that are equal parts stylish and affordable.
Ecote Silky Mini Square Scarf, $14, Urban Outfitters
This little neck scarf just oozes chicness.
Rhinestone Woven Scarf, $10, Forever21
One word: OBSESSION.
Wildflower Spray Scarf, $39, Nordstrom
I'm totally digging the watercolor effect of this pretty floral style.
Fools Gold Lurex Skinny Scarf, $28, Free People
The skinny scarf will forever be my favorite.
Classic Paisley Bandana, $4, Forever21
Because a classic never goes out of style
Pom Pom Tassel Oblong Scarf, $15, Forever21
A great way to bring a little color to your look.
Westward Winds Striped Kimono Scarf, $46, Lulus
A scarf that doubles as a kimono?! Yes, please.
Valentina Chained Scarf Necklace, $38, Free People
A genius way mix your scarf with jewelry.
Floral Embroidered Bandana, $8, Forever21
This. Is. Everything.
Happy spring layering!