9 Dog Breeds That Are COMPLETELY Misunderstood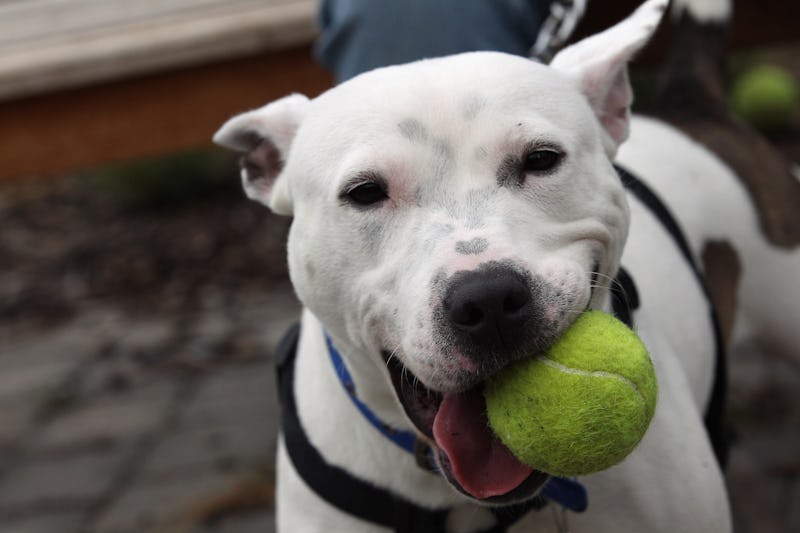 Dan Kitwood/Getty Images News/Getty Images
If you've ever tried renting an apartment with your dog, you may have been presented with a list of restricted dog breeds that landlords or management companies deem dangerous, unruly, or just plain annoying. It's happened to me more than once, and while a lot of dog breeds are completely misunderstood, that doesn't stop people from making snap judgements about your fur baby.
I'm a firm believer that there are no bad dogs. Instead, there are bad owners who either neglect or don't train their dogs, and a lot of dog mishaps are born out of ignorance on the part of the pup parent. A study published in the journal Applied Animal Behaviour Science found that in the majority of cases, aggressive dogs aren't born that way. Instead they acquire the behavior based on how they're raised. Kind of like kids.
For example, the study noted that owners who negatively punished their dogs were far more like to have a dog that was aggressive to both strangers and family members. "[This] data suggest that although general characteristics of dogs and owners may be a factor at population level, it would be inappropriate to make assumptions about an individual animal's risk of aggression to people based on characteristics such as breed." If you're looking to add a dog to your life, before you buy into the bad-dog hype, it's important to know about these misunderstood dog breeds.